Beautiful Oil Painting On Canvas for Sale
Do you want to buy beautiful oil paintings on canvas for your home or business space?
Without paying through the nose for an artwork?
Then look no further!
You can easily buy high quality, gallery-grade oil paintings on canvas at Artisseum that only cost a fraction of the price that other art gallery charges.
We use the best canvas for our oil paintings. Our paintings are created by professional artists with many years of experience in oil painting.
Feel free to browse around.
Send us an email at enquiry@artissem.com or fill up the general enquiry form below if you have any questions, or want to request for the latest catalogue or get a quotation from us.
Wide selection of oil paintings on canvas
If you would like to have some interesting oil paintings to use to decorate your home or office, check out the different subject genres of oil paintings that we have.
Artisseum has more than 15000 oil paintings in different subjects and styles such as (just to name a few):
landscape oil painting on canvas
abstract oil painting on canvas
large oil paintings on canvas
nature oil paintings on canvas
bird oil paintings on canvas
horse oil paintings on canvas
famous oil paintings reproduction on canvas
3d oil paintings on canvas
4 reasons why more and more people buying Oil Paintings?
Oil paintings have been around for centuries. In fact, in Europe, oil as a painting medium was recorded as early as the 11th century.
In modern times, oil paintings on canvas are the preferred choice by artists and buyers worldwide, as it offers a wide array of options, and its profound sturdiness has enabled them to remain feasible for a number of years.
Oil paintings can last for a long time. Famous oil paintings like Mona Lisa are still around even though they were painted a few hundred years ago.
Around 600 years after its invention and subsequent development, oil paint still remains the universal medium for all types of painting, even in contemporary oil painting as it's utilized across all the painting genres such as history, portraiture, genre painting, landscape and still-life as well as in abstract and representational art.
Oil Paintings are exquisite home decors for the walls
One of the most common reasons for buying an oil painting is that a beautiful painting lifts the drab out of the wall. Not only do oil paintings look pleasing to the art, they can elevate the status of the home owner. A large oil painting on the wall tends to add elegance and richness to the space on which it is hung.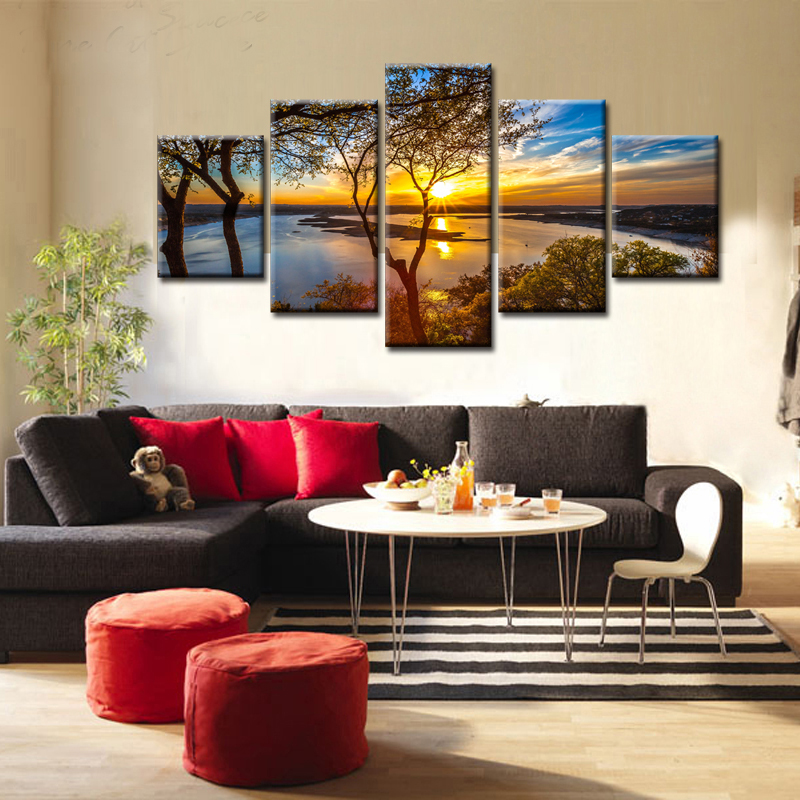 Oil painting enhances the mood in a home
Imagine yourself looking at a painting of a bamboo forest painting in your living room after a hard day's work. Doesn't that give you a feeling of calm and relaxes your mind and body? It has been said that an oil painting breathes life into a home.
Oil Paintings are excellent as gifts
When it is time to buy gifts for people who seem to have everything, the one thing that will never be a wrong gift is a beautiful oil painting. Oil paintings are also ideal as gifts for your beloved wife or husband. They are also great as gifts for family members and close friends.
Every oil painting is unique and can be personalized
Oil paintings are hand-painted and no two paintings can truly be exactly the same. If you want to take it one step further, Artisseum can help you personalize your oil painting with our custom oil painting service.