Custom Oil Painting – Turn Your Favourite Photo into an oil painting
Custom Family Portrait Painting from Photo
100% hand-painted family oil portrait created from photo. Makes a perfect gift for special occassions like birthday, anniversary gifts or even a special Christmas present.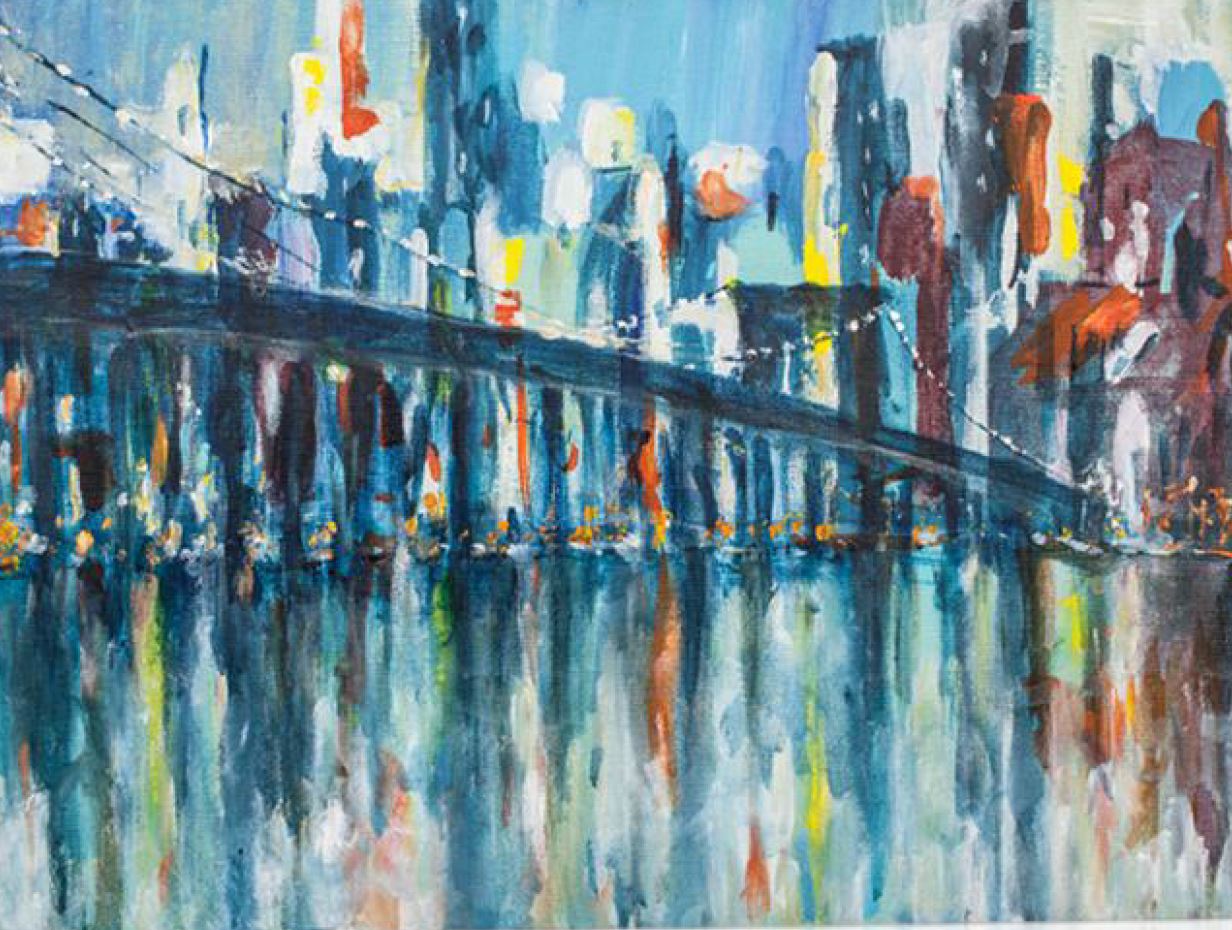 Custom Oil Paintings from Photos
Want a personalized oil painting to grace the walls of your newy renovated home at very affordable prices?
Custom oil painting from photo
Don't you wish that you could turn your favorite pictures into something more? You may be enjoying photos of your favorite sights and loved ones but you can get more from them by turning them into oil paintings.
Turn your photo into a beautiful hand-painted oil painting 
Artisseum can help you make a custom oil painting from a photo. Simply send us your photo or image and let our artist make a custom oil painting reproduction from your photo! Most of our customized paintings (non-portrait paintings) are under S$400 (depending on size) so they are really affordable.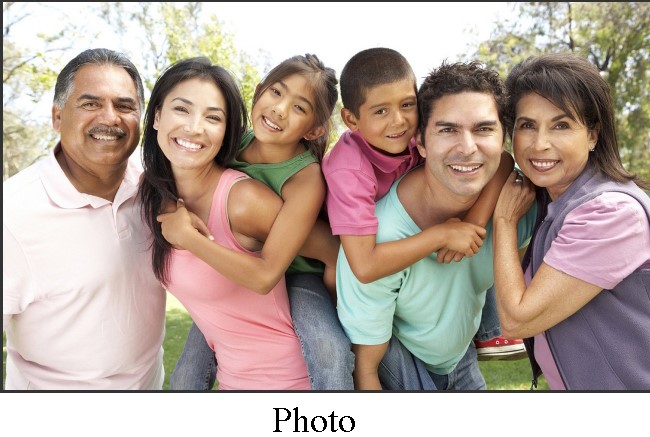 Customer Photo
This is the original photo supplied by customer.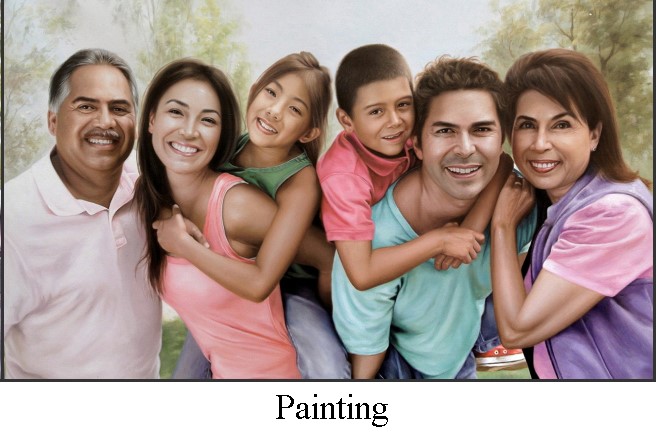 Painting
Family photo turned into a realistic family portrait oil painting. 
Personalized oil painting
Don't like something in the photo? Want to change the background? Or merge two photos into one painting?
Artisseum offers customized oil painting services. You can personalize your painting. We can customize a photo according to your request to any size and dimensions.
Custom oil painting of a night scene at the beach – with different background colors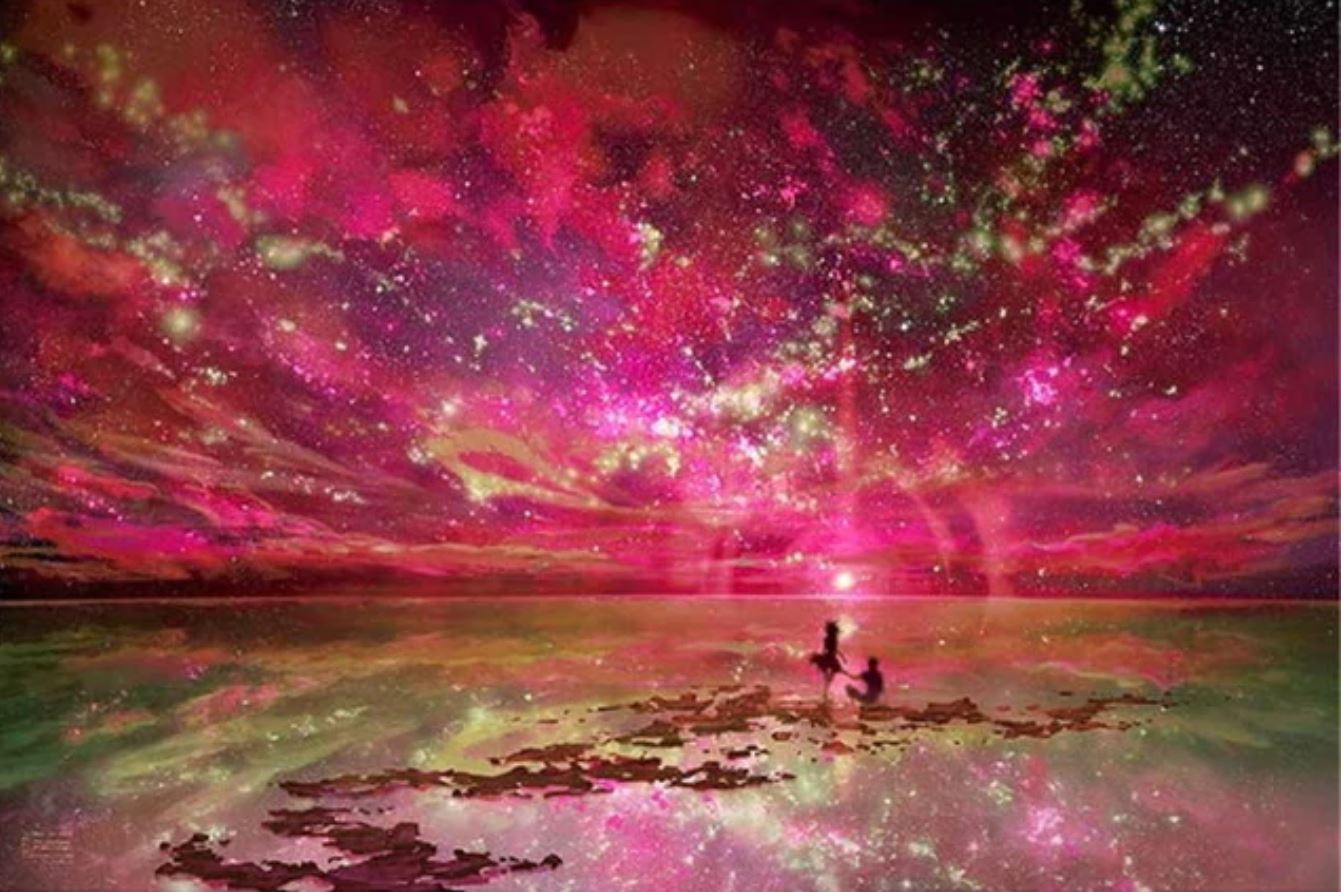 How to order a personalized custom oil painting?
Simply fill up the form below and a staff from Artisseum will contact you.
Alternatively, you can send a photo or image that you want to convert to an oil painting to enquiry@artisseum.com.
Step 1: Send us a photo that you would like to turn into a painting
Step 2: State the size and dimension of the painting
Step 3: Let us know if you need any modifications to the original image
Step 4: Our staff will contact you either by SMS or phone call to discuss the details
Step 5: Receive quotation
Step 6: Pay a deposit and we will commence work
Step 7: Receive painting
Custom Oil Painting Enquiry Form 1
Let's take a look at some sample custom oil paintings.
Change colour from Gold to Red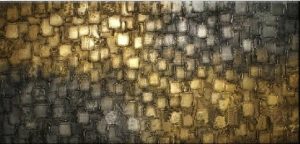 Custom wedding portrait oil painting from photo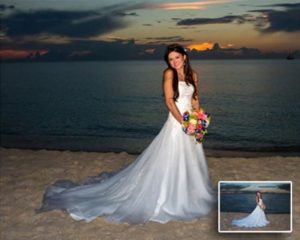 Abstract art oil painting
Custom Seascape Oil Painting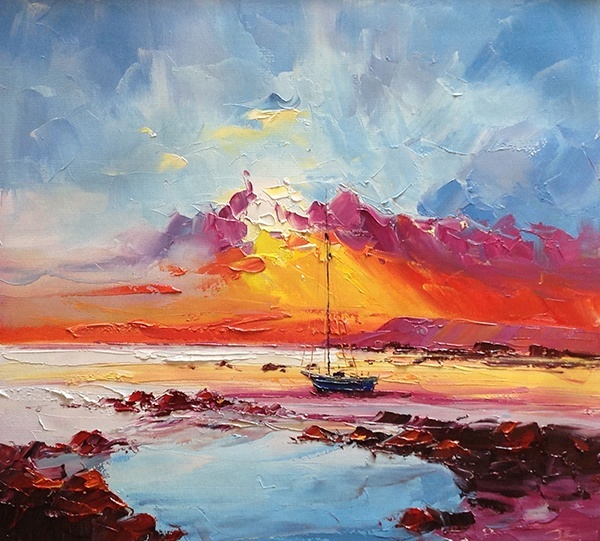 Custom Cityscape Oil Painting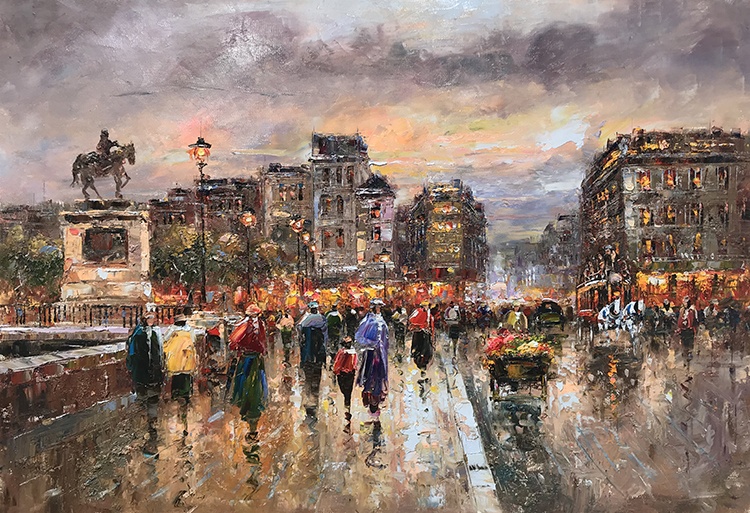 Abstract Oil Painting of Paris Eiffel Tower
Custom oil painting of forest
Original background colour of painting is green
Background changed to purple
Custom family portrait oil painting from photo
Turn photo of Family portrait using Oil painting
Custom Feng Shui oil painting of carps with lucky symbols
In this project, the customer did not supply any photo. He wanted a custom oil painting of carps with 8 auspicious symbols. Carps are auspicious elements associated with wealth and abundance in Feng Shui and is said to bring financial success and marital bliss along with good luck and positive energy. He liked the gold background in one painting. He wanted to add 8 auspicious symbols found in Buddhism into the painting, but he had one condition. He wanted the artist to "hide" the symbols in the painting and did not want the symbol to be too obvious so that the painting will not appear to be too "religious".
What are the benefits of oil painting compared to photos?
1. Higher Value of a painting compared to a photo
A good artist can bring a painting to life with his brushstrokes in a way that no camera can imitate. It takes an artist many years to perfect the skill. As every art piece is hand painted, every painting is unique and influenced by the artist's style and interpretation of the subject. Even a painting of the same scenery painted by 2 different artists will be different.  As such, many people regard a painting with higher value to painting than to a photo.
2.  Paintings add depth and personality
A good hand-painted oil portrait can add depth and personality to a subject, in a way which is not possible to be shown on a photograph. A professional artist can emphasize certain features in a painting or highlight certain details that are missing in a photograph. Even an unattractive or damaged photograph can be transformed by the artist into a masterpiece. A professional oil painting artist has the ability to change the background, play with the light and shadow and turn a boring image into a painting that is full of life and expression. This is why an oil painting is able to exude a beauty that no photo can ever match.
3.  Oil paintings can last forever whereas a photo will fade over time
Photographs tend to fade over time and can be easily damaged. Unlike photographs, oil paintings can last a very long time without any degradation. Look at the oil paintings by ancient artists like Michelangelo from the 16th century and you will see what I mean. These masterpieces are still around today even though they were painted a few hundred years ago.
4. Oil painting are more prestigious than a piece of photograph.
Oil paintings give you a tinge of prestige and status as compared to a printed photograph. Compared to an oil painting, a photo is very common. Can you imagine visitor giving your paintings a double-take when he sees a hand-painted portraiture gracing the wall of your living-room or your corporate office. If you want to elevate the status of your home or office, a well painted oil painting is definitely the best thing to hang on the walls. If you ever visited a posh hotel, you will find paintings hanging on the walls.
5. Oil paintings are very durable
Oil paintings are more "weatherproof" and more suitable to humid weathers like Singapore and UK
You want something that is waterproof that can withstand the high humidity of Singapore's climate. Especially when you have paid so much money to get a portrait done, it makes sense to invest in a medium that not only can withstand the test of time, but also gives you an air of class.
6. Oil paintings as a gift speaks volumes of the bond between the giver and the recipient
​Oil painting portraits are perfect as a gift for your love ones especially for people who are really mean a lot to you. Commission an painting and give it as an exquisite gift for those special once-in-a-lifetime occasions like wedding party, newborn baby showers, honeymoon, etc.
More examples of custom oil painting
Custom oil painting of river from photo 
Frequently asked questions about our custom oil painting reproduction service
1. How long does it take to complete a custom oil painting?
Depending on the complexity and size of the painting, it takes typically 3-4 weeks to complete a custom oil painting. Do take note of additional time needed for modification to the finished painting.
2. How do I order a custom oil painting from Artisseum?
Ordering a custom oil painting is simple. Just follow the following steps:
Step 1: Send an image of the subject(s) to enquiry@artisseum.com with your contact details (name and hand-phone number).
Step 2.  Specify the dimensions (width and height in cm or inches), the type of style that you like and any modifications that you may have.
Step 3. Our art consultant will contact you and you will receive a quotation within 3 days after the call.
Step 4. Pay the initial deposit (50%) and our assigned artist will commence work.
Step 5. Once the painting is completed, you will receive a notification either by Whatsapp or email with a photo of the completed painting.  Let us know if any modifications are needed and we will change accordingly.
Step 6. Approve the final painting. If you had ordered with frame, we will frame the painting. Otherwise, we will ship the painting and you will receive it a few days after shipping.
3. Does Artisseum take international orders for custom oil paintings? What are the countries that you ship the paintings to?
Yes, we take orders and deliver the oil paintings worldwide including Singapore, UK and US. You can order a custom oil painting from us online using the Custom Oil Painting Order form here.
4. Can you replace the colour of an object in the photo or even combine two photos to make one painting ?
Yes, our digital artist can help you edit the photo accordingly as long as the editting is not too complicated. You will get this service free-of-charge after you have placed order and paid the deposit.
5. Is the quality of the paintings guaranteed?
Yes, our artists have many years of expereince in oil painting. In the initial stages,  we work closely with our client and the artist to ensure that the artist understands what the client needs. An image of the edited photo will be sent to the client for approval before the artist starts work. After the artist has completed the painting, we will send a photo of the final painting for teh client to appove before we ship any painting.
6. What are the payment terms like?
You have to pay a 50% deposit before our artists will commence working on your order. The balance 50% is to be paid before we ship the order.
7. Can I pay using PayPal?
Yes.
8. Do you do on-site consultation for Singapore customers?
Yes, we do. For Singapore customers, we can meet you on site if you have questions that you need to clarify. Alternatively, you can book an appointment with our art consultant if you want to meet us in our office.
9. What are the common sizes of oil painting available?
We can customize the paintings to any size and dimensions. The size really depoends on the subject matter taht is being painted.
However the most common dimensions are as follows:
45x60cm (17.71×23.62″)
50x70cm (19.68×27.55″)
70x90cm (27.55×35.43″)
90x120cm (35.43×47.24″)
More examples of custom oil painting
Yellow textured abstract oil painting