Beautiful Landscape Oil Paintings for Sale.
Be mesmerised by our beautiful landscape oil paintings that we have for sale. Available for shipping to many countries internationally including Singapore, UK, USA and Australia.
The Landscape Oil Painting Art Style You Want
Landscape oil paintings come in different styles. We offer the following styles of landscape art:
Impressionistic
Abstract
Realistic
Our landscape oil paintings are available in many different subjects and themes. Some of them are listed below:
City scene
Nature scenery landscape painting
Seascape (views of oceans or sea)
Mountains
Nature
Sunrise/ Sunset
Seasons (Spring, summer, autumn and winter landscape scenery oil paintings)
and many more…
Apart from the landscape oil paintings that we have in our catalogue, we also provide custom landscape oil paintings service. Our professional artists can help you create your personalized art masterpiece based on a photo of the scene that you liked. The paintings can be hand-painted in realistic style or impressionist style at your request. 
Custom Landscape oil painting from photos
Famous Landscape oil paintings reproductions
Ready to look at some samples that we have in our collection?
Nature scenery landscape oil painting
A scenic view of nature is always very pleasing to the human eye. When you look at beautiful nature scenery oil paintings, you will feel relaxed and calm, as though you are in a holiday getaway. If you are a city dweller, a realistic nature landscape oil painting could very well be your escape from the harshness of a city life.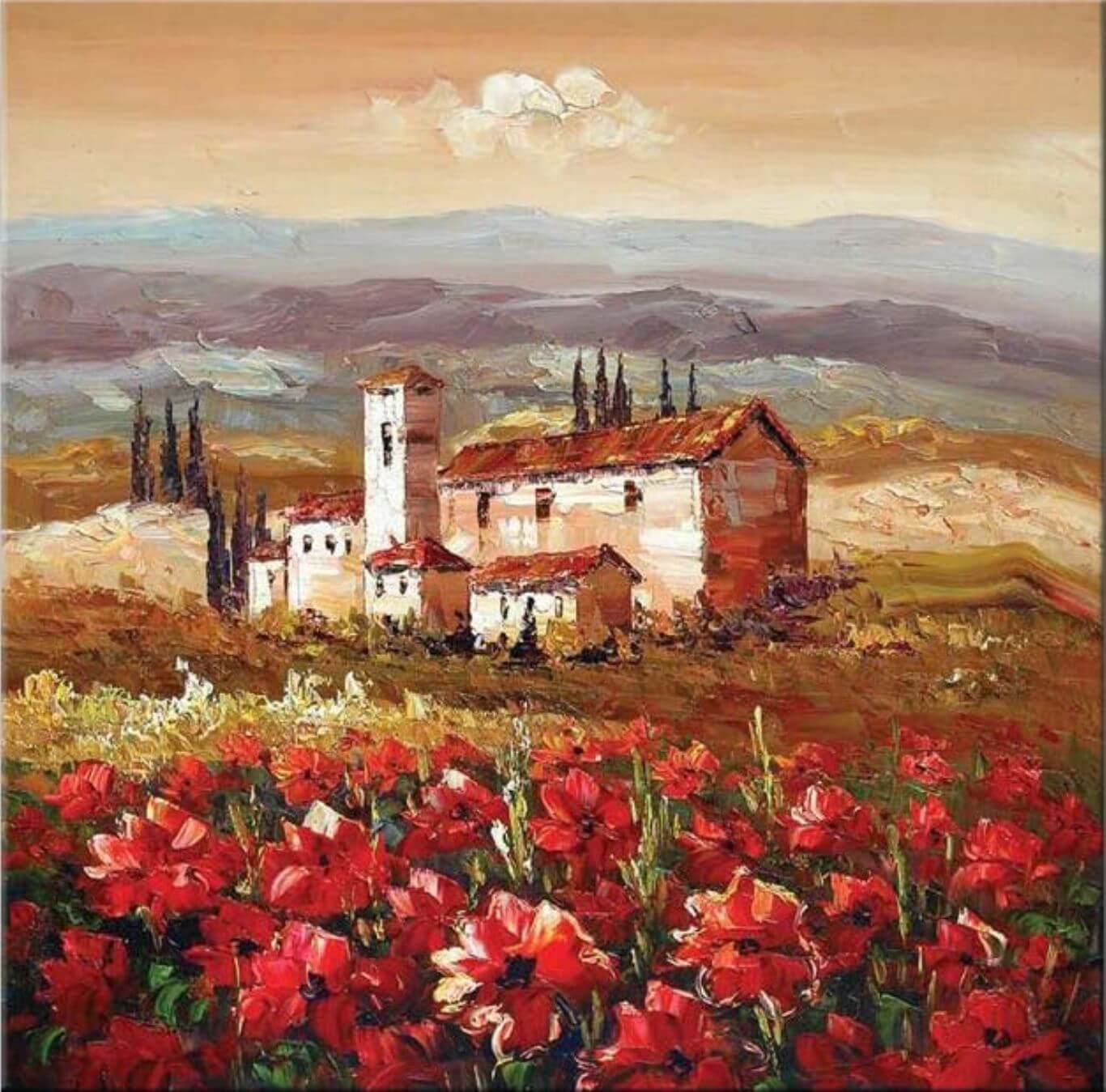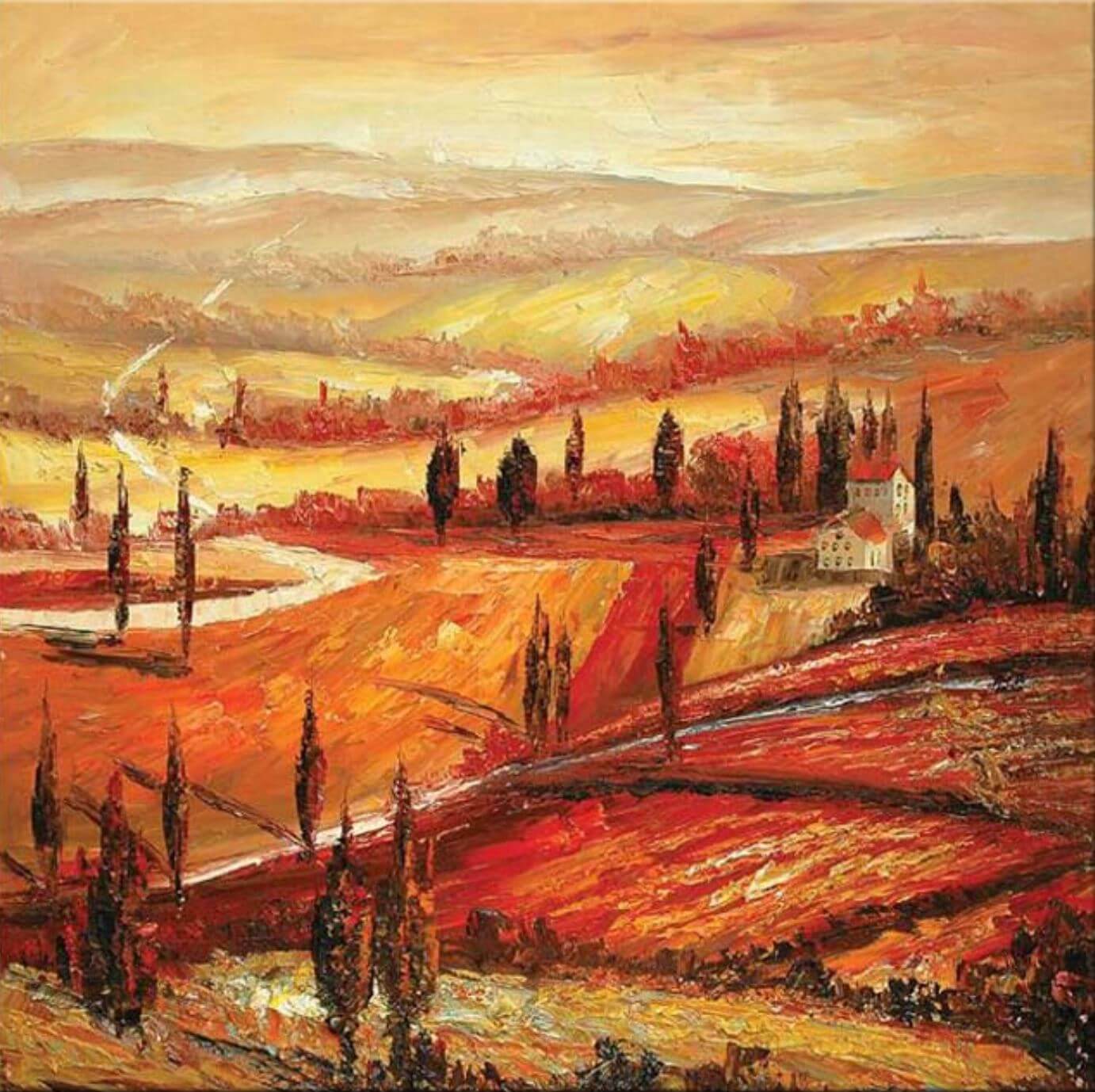 City scene landscape oil painting
Ever wish you could revisit a particular city that you loved without leaving the comforts of your home? Maybe it is the beautiful night scene or a beautiful landmark that left a deep impression in you during your last holiday. An oil painting of a famous landmark would be a wonderful way to help you relive those moments again. Take a look at some of the city scene landscape oil paintings that we have in our gallery. Choose one that you like and buy it as a gift for yourself!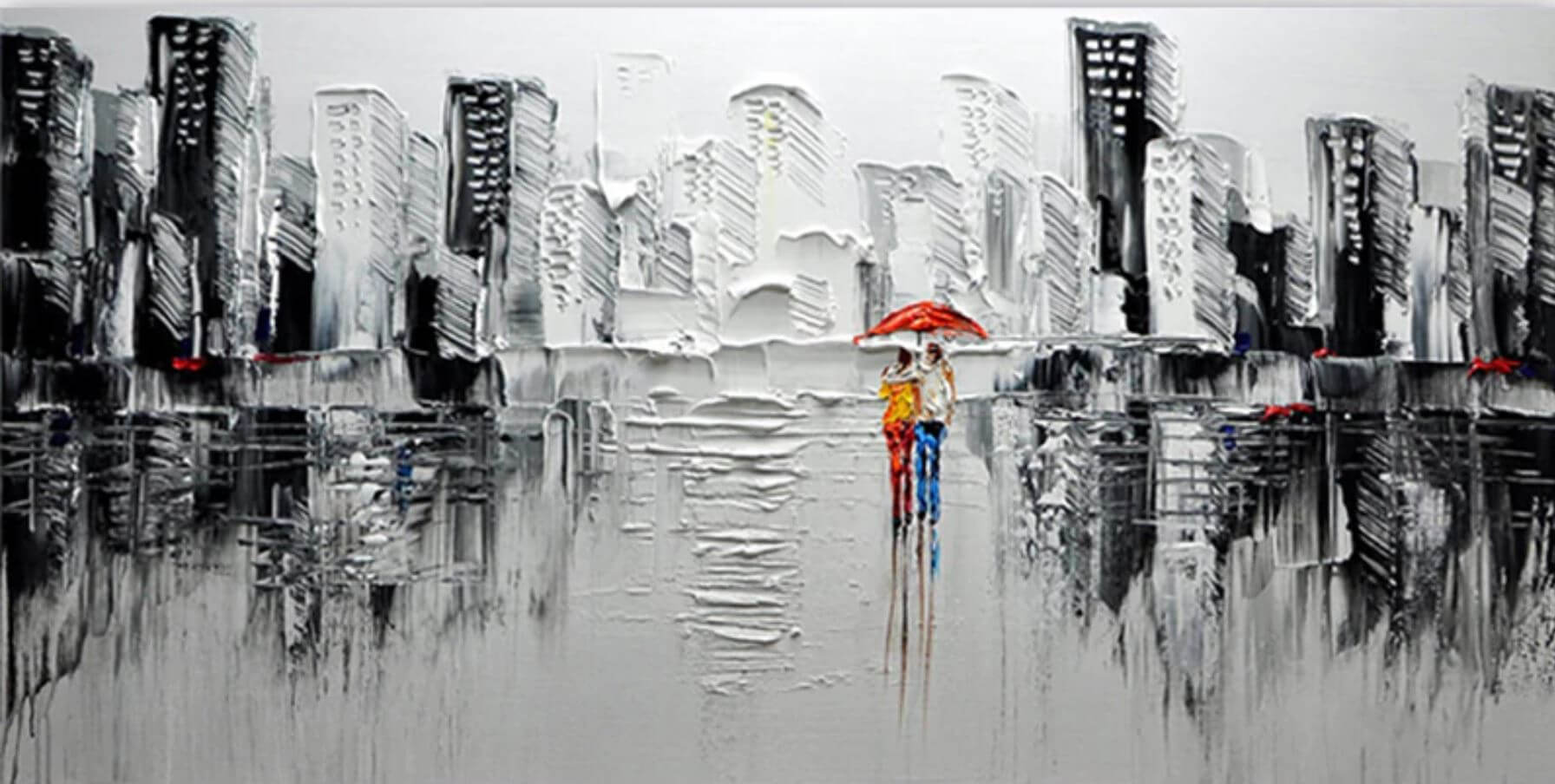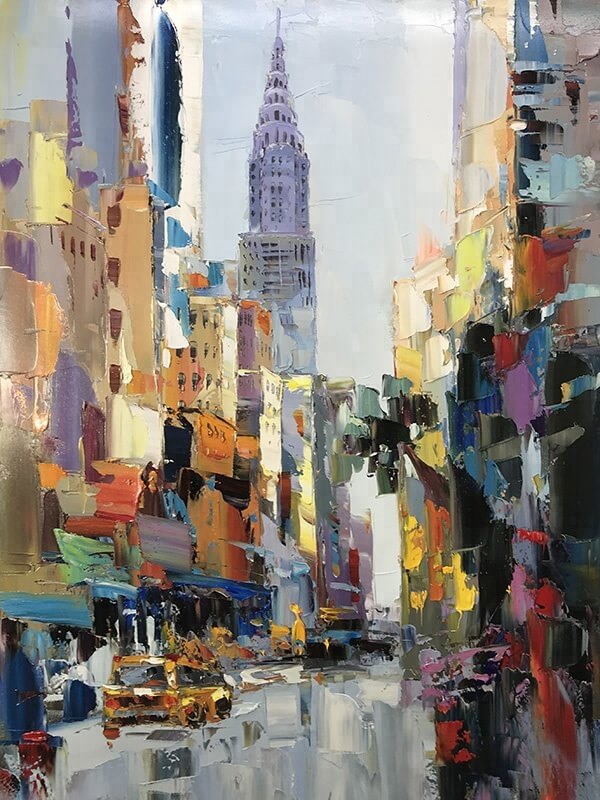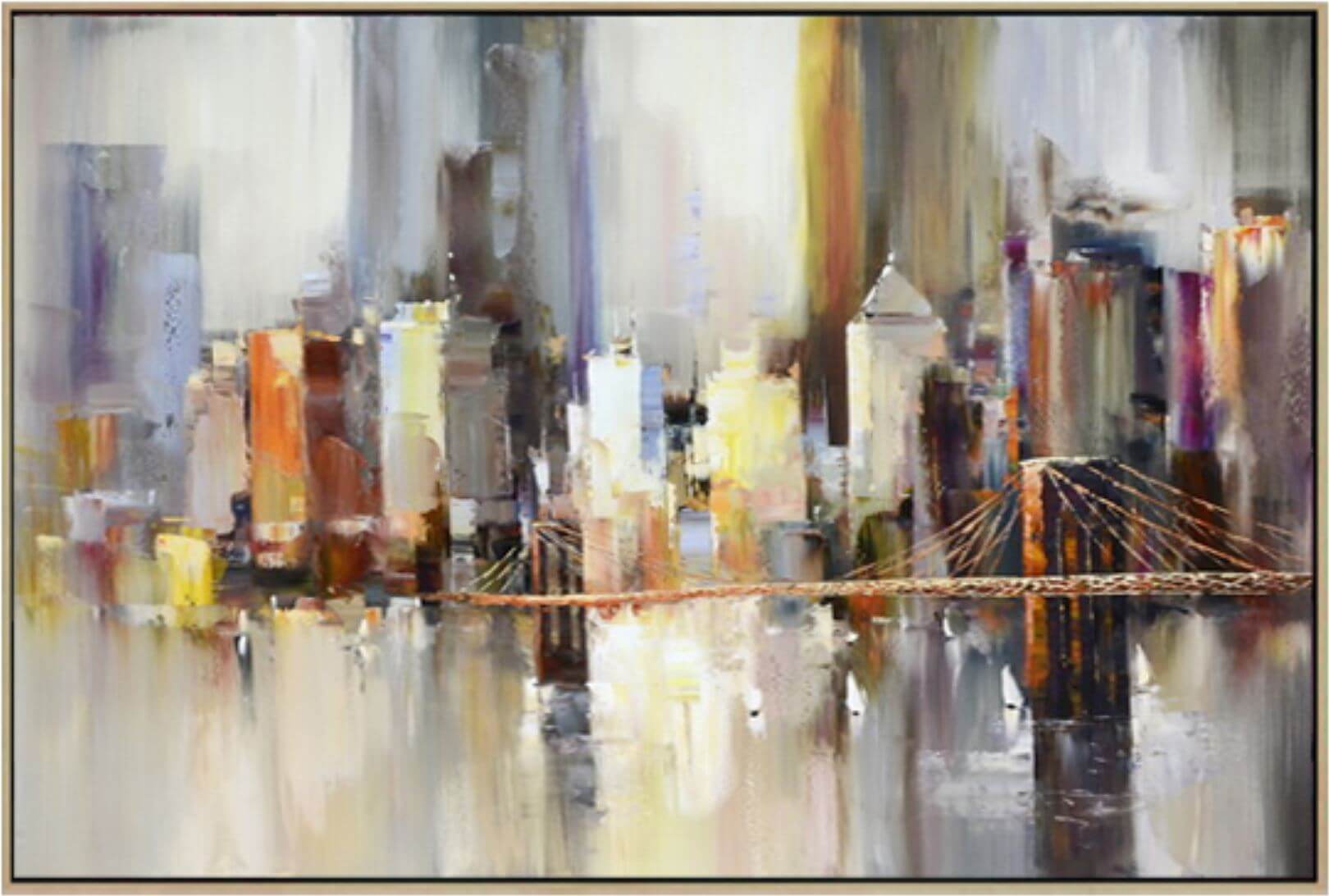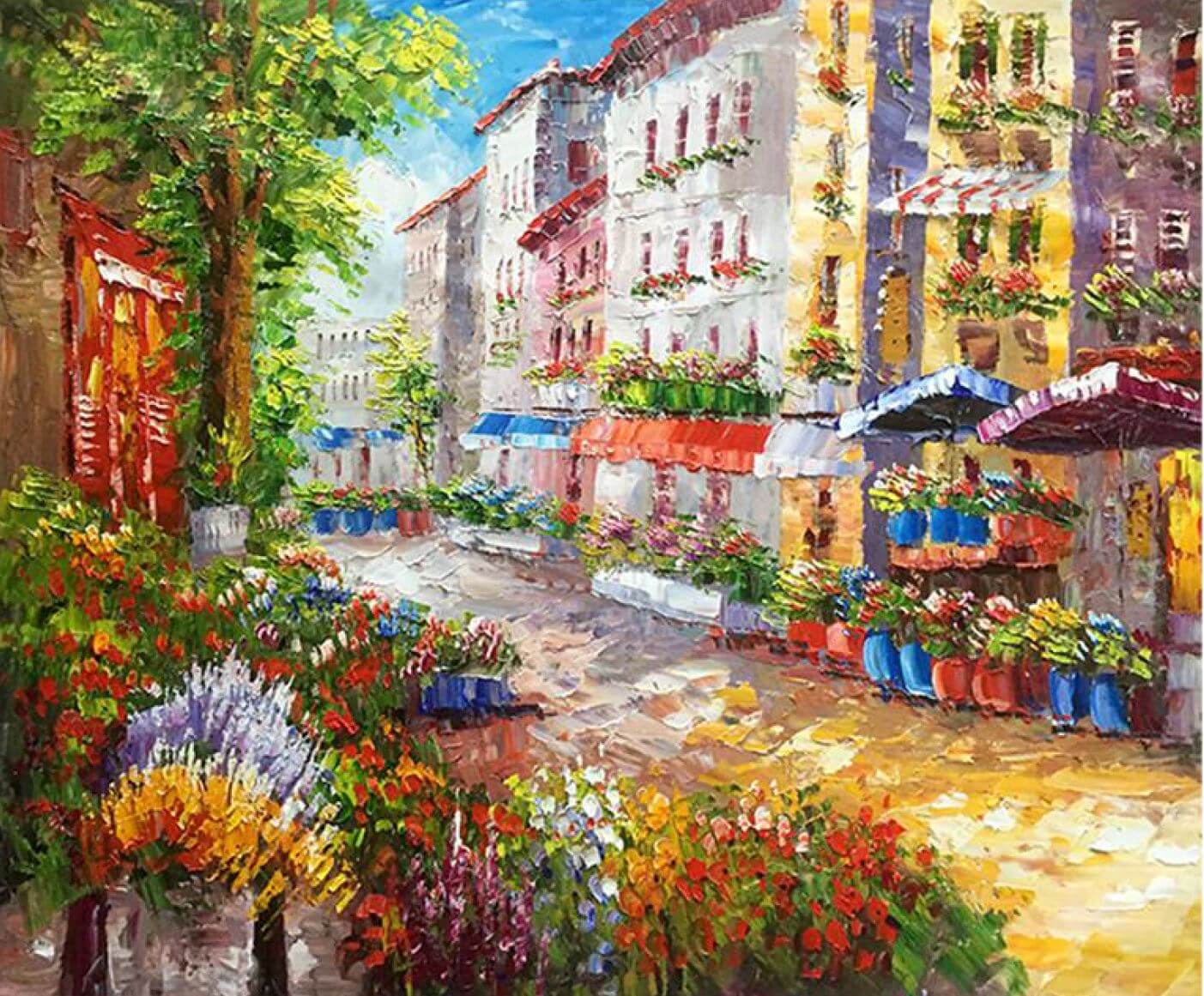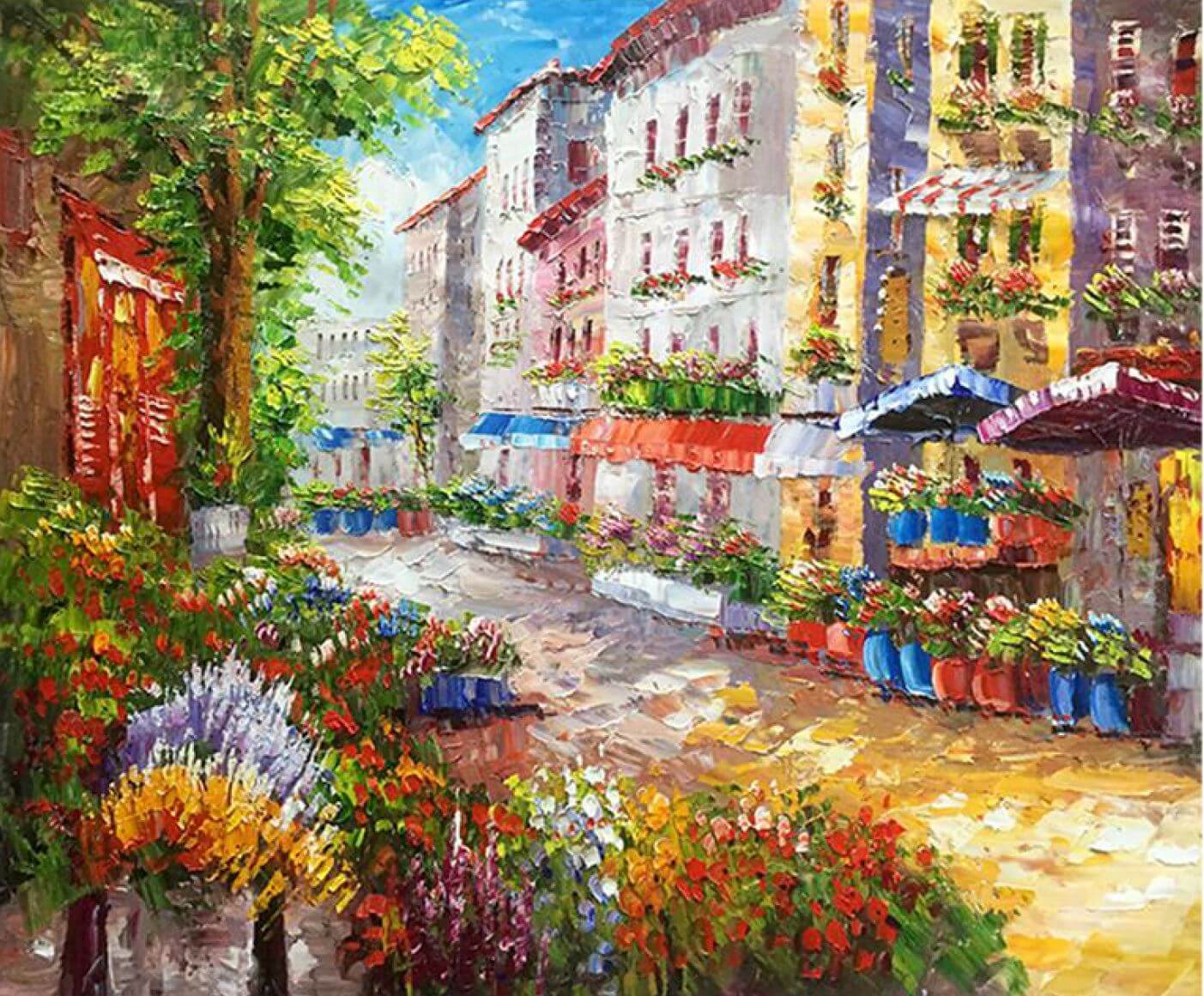 Imagine yourself standing at the beach, and hearing the sounds of the waves crashing on the sands. Each ebb and flow creates feelings of peace, awe and joy.
As with other natural landscapes, views of beaches, seas and oceans has a calming effect on the mind to the extent that it could even bring you to a mediatitve state.
Who can resist a beautiful seaview?
It is not surprising that a sea view landscape oil painitng is one of our most popular landscape paintings. Many clients love them for the realistic hand-painted artwork that brings the sea into their home.
Mountains landscape oil painting
Every year, many people scale mountains just so that they can have the magnficant view of nature at the peak of the monutain. 
There is something so inspiring when you stand at the peak of a mountain overlooking at the good old Earth below your feet. 
A feeling of excitement and awe.. A breathtaking scene and a phenomen so beautiful that it is impossibe to describe with words.
Only a beautiful landscape oil painting that is able to capture the majesty and magic of the mountains will do justice to the person who loves the mountain. 
If you love the mountains, I'm sure you will like the mountains landscape oil paintings that we have for sale in our gallery. Browse through some samples below. 
Or you can even commission a custom landscape oil painting from us using a photo that you took during one of your trips to the mountains.
Landscape oil paintings of Sunrise and Sunset
Sunrise and sunsets are beautiful. The colours associated with sunrise and sunset add another dimesnion of intrigue to anyone watching them. In fact, many people find sunsets very romantic.
Which is why, hanging a beautiful sunrise oil painting in the living room would certainly lift the spirits of the person viewing the painting. E
Viewing a sunset oil painting makes one feel peaceful and calm, and brings new hope for a better tomorrow.
Enjoy our collection of professionally hand-painted sunrise and sunset oil paintings below. And if you find yourself mesemerised by any of them, you can purchase a beautiful sunrise or sunset landscape oil painting from us by sending us an enquiry at enquiry@artisseum.com.
Landscape oil paintings of the seasons
Every season brings in different moods to different people.
The joys of Spring gives one a freshness of new changes to come and putting your plans into action.
With Summer, you would want to celebrate your harvest.
Come beautiful Autumn and you sense a shift in life as you start to prepare for what's about to come.
Winter need not be harsh. In fact, it's a good time to reflect and catch sparkles of hope in the darkness.
Our landscape oil paintings of the seasons will brings out the mood of the seasons through the works of our artists. 
Now, you can experience the moods of the seasons in the comfort of your home with our finest collections of the landscape oil paintings of the seasons.

Famous Landscape Oil Paintings Reproductions
Replicas of famous landscape oil paintings by masters like The Starry Night by Vincent Van Gogh and the Water Lilies by Claude Monet are very popular  among our clients.
At Artisseum, we try to mimic the brush strokes and textures of these masters as close as possible.
If you would like to own a piece of these masterpieces withour paying millions for the original artwork , you would be pleased to know that Artisseum have a wide selection of famous landscape oil paintings for sale.
If you did not find the one you wanted in our gallery, simply send us a photo of the one that you want, and we will get back to you.
Ready to buy some landscape oil paintings? Send us your enquiry by using the form below or email us at: enquiry@artisseum.com
Landscape Paintings Enquiry Form
There is a certain humbling feeling you get when stood under a beautiful sunset. A feeling that the world is vast and beautiful and the realms of existence stretch far beyond our imaginations. Waves crashing against the rocks remind us that nature is beautiful but powerful.
This sense of humbling is not belittling but instead it is liberating. A sense of freedom is felt when one is in the presence of nature. And yet over half of the worlds population live in cities or urban areas. Instead of being at one with the vastest of earths wonders, we are all too often dwarfed by roads, bridges and sky scrapers.
How many times have you walked down a busy city street in the middle of the day and barely been able to see the sun over the buildings? Or been walking through a nice suburb only to realise house upon house, road upon road, all look the same? Far from being at one with the beauty of nature we can all too easily get caught in the cycles of our everyday lives and forget to look up and see what a wonderful world we live in.
And many artists understood this well. Countless artists would take weeks at a time retreated to a cabin in the woods or a cottage on a cliff overlooking the sea. Because these are the places that clear our mind, and make us think about the big things, the things that matter.
However, modern day life has many of us needing cities for our jobs and security and ease of travel, they certainly have their benefits and many of us would not have the quality of life afforded to us were it not for them. But this doesn't mean we should't take time in our day to be in awe, to be humbled, to clear our heads and think about the bigger things. And this is where having a beautiful landscape oil painting can help. There is a reason office lobbys, hospitals, hotel rooms and restaurants have paintings. It's to create an ambience, to give depth and character to a room. And whether you are considering buying an oil painting for your business or for your home, you too should seek this depth and character. And take the time to think about the important things.
Now of course it would be possible, and quite easy, to look at a pretty picture online, or place a nice printout on your wall. But these 2 dimensional mediums lack the depth to truly stimulate your senses. If in your home you may feel it looks out of place or insignificant, in your business you risk making it look tacky and creating the complete wrong image of yourself. Oil paintings on the other hand have deliberate and calculated brush strokes that give texture and life to them. You can sense what the artist was trying to achieve and the thought that went into creating the work. The emotions he or she were trying to provoke. I challenge even the harshest of critics not to be moved by Vincent Van Gogh's 'The Starry Night', or 'The Red Vineyard', or Ilya Repin's 'Summer Landscape'. There is something about these works, along with countless others by countless artists that manage to capture the power and humbling force of nature while retaining it's beauty and delicacy.
Now it would of course be an absurd thought for most people to consider buying an original piece of art by someone such as Vincent Van Gogh, some of his works have sold well in excess of 80 million dollars at auction, and some such as 'The Starry Night' are considered priceless and there would be absolutely no means or money that would allow a buyer to attain such a treasured work. But this does not mean we can't enjoy these beautiful works in all their glory. This is why we have landscape oil paintings for sale, all hand painted with oil paints by extremely talented artists who capture the life and energy of the paintings. And our artists are more than happy to let you add your own personal touch of creative flare to the paintings, ensuring you will have a hand painted oil painting which is both high quality, but also matches your walls! So if you think Monet was on the money giving the Woman with a Parasol a parasol, in which case we are happy to create a replica of the original, but if you think actually some rain clouds and an umbrella suit your style better, then we can do that too.