Larged Framed Oil Paintings in Stock for Sale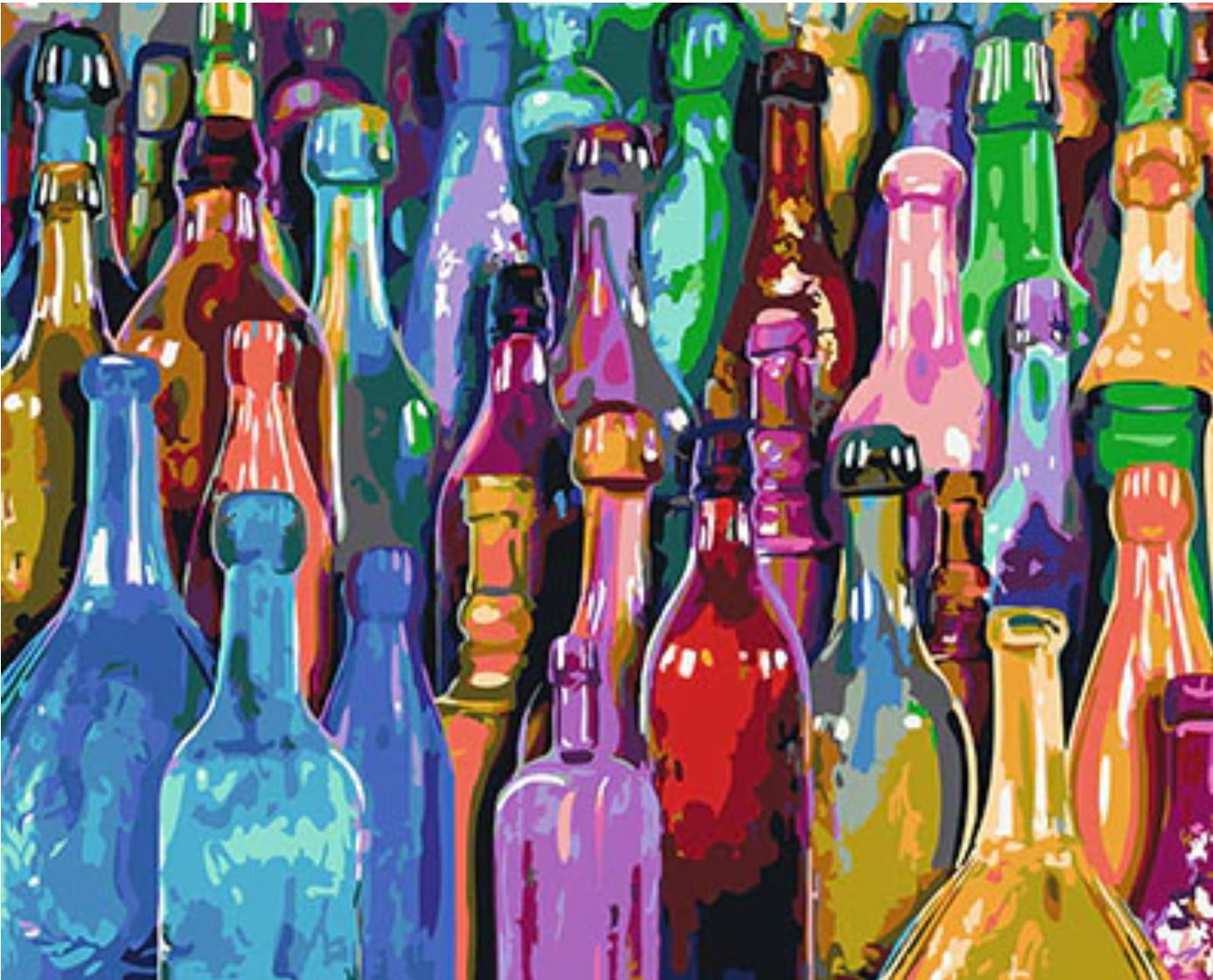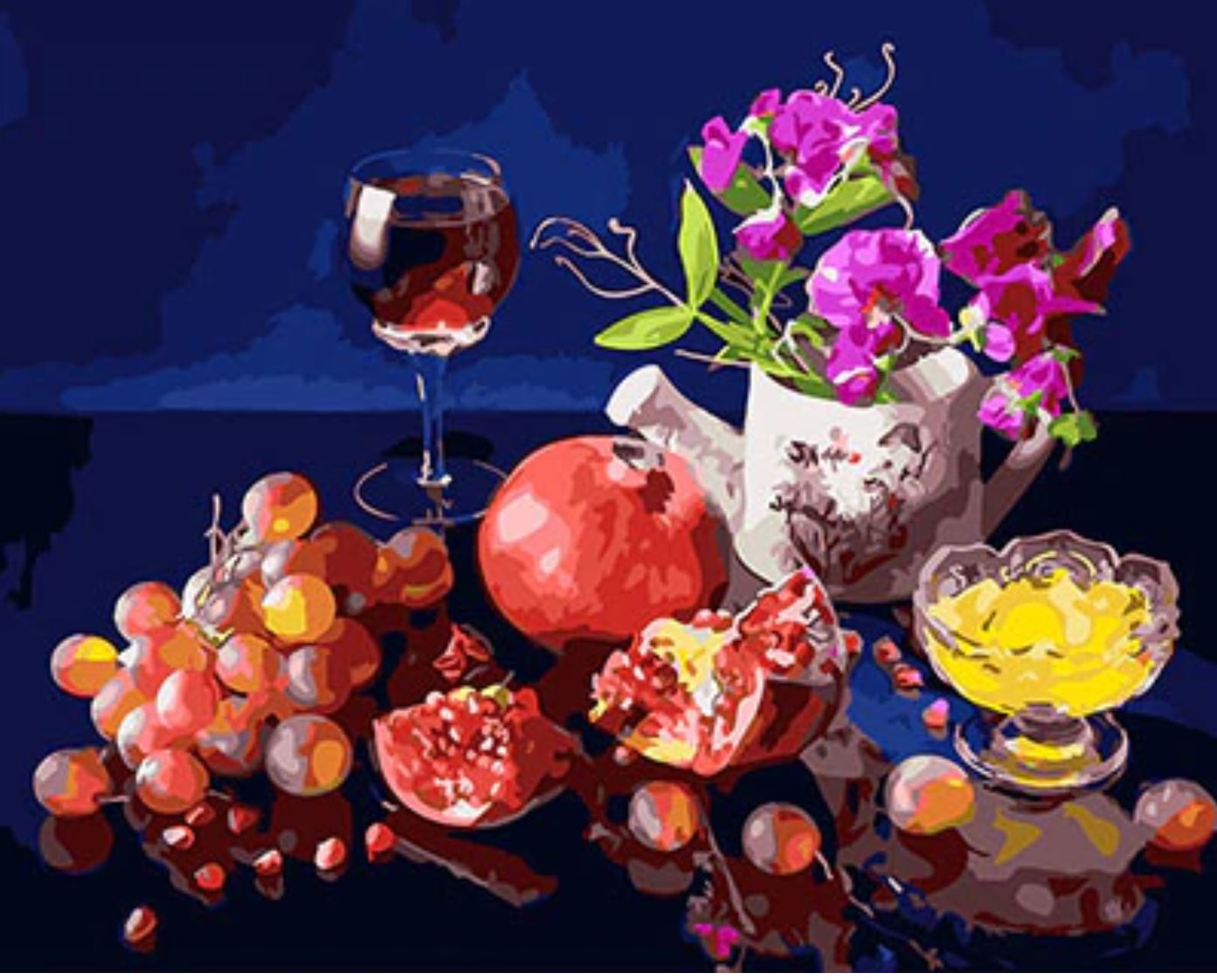 If you ever walked into a prestigious hotel or showroom, one of the things that you will notice is the Large Framed Oil Paintings hanging on the walls. Large or oversize oil paintings are beautiful, aesthetically appealing and helps to elevate the status of the room in which they are hung. But large framed oil paintings need not be confined to the walls of showrooms and hotels only. You can get buy a large framed oil painting to hang on the walls of your dining hall, living room or even the bedroom, without having to spend a fortune.
If this is the first time that you are buying an oil painting, it may be a good idea to browse through our catalogue and see what are the framed oil paintings we have in stock. Instead of visually thinking in your mind how a painting will look like, you can see right away if an art piece appeals to you.
Our artists at Artisseum have created many beautiful oil paintings over the years. Feel free to browse through some samples of oil paintings that we have put up on this page. If you cannot find what you want, you can request for our latest catalogue by sending an email to enquiry@artisseum.com. Or you can request for a custom oil painting using one of the paintings that we have.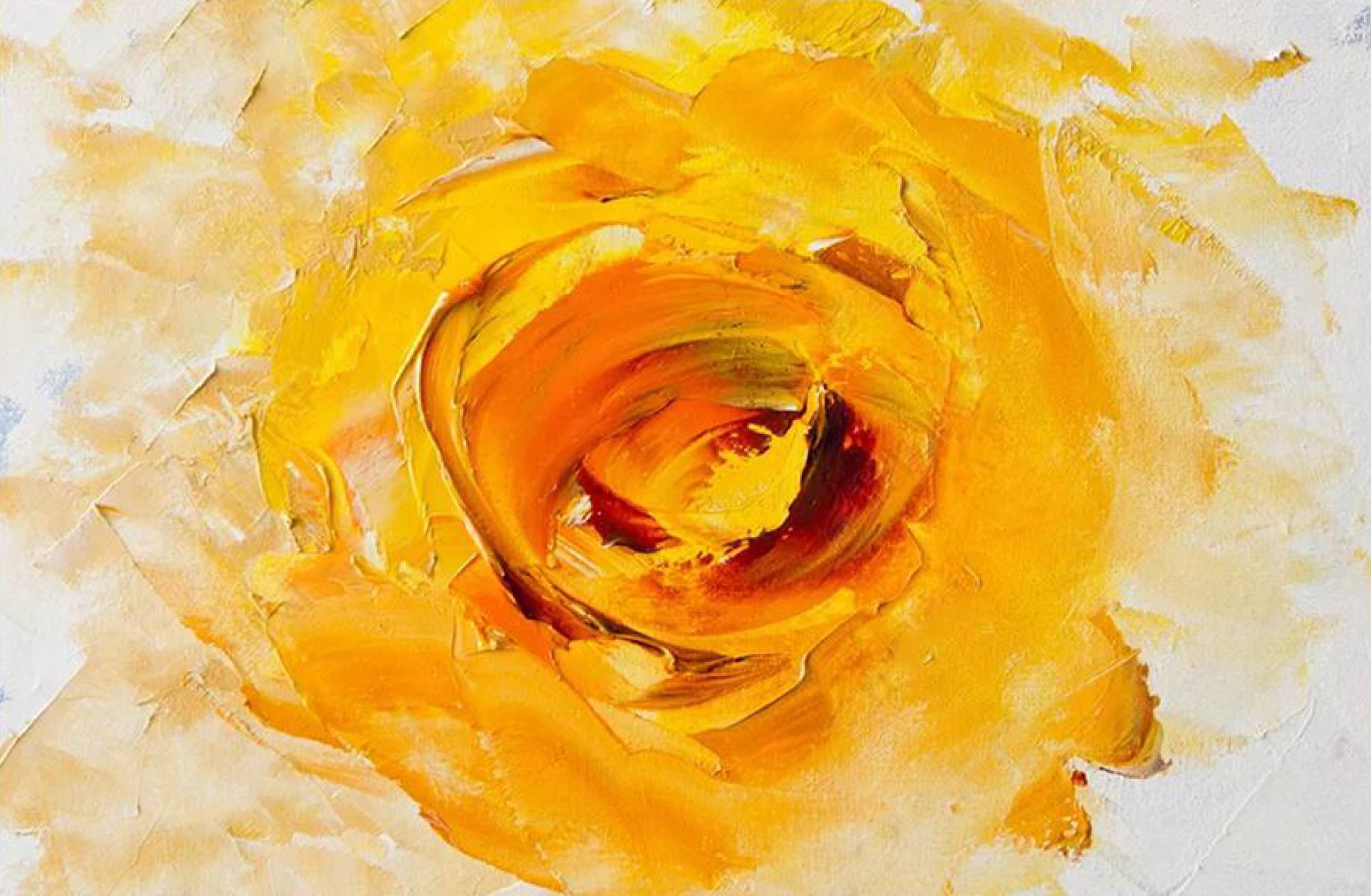 A large oversized oil painting can elevate the asthestics of your home
. Take a look at some examples of how a large oil painting can actually make your house look more prestigious and beautiful.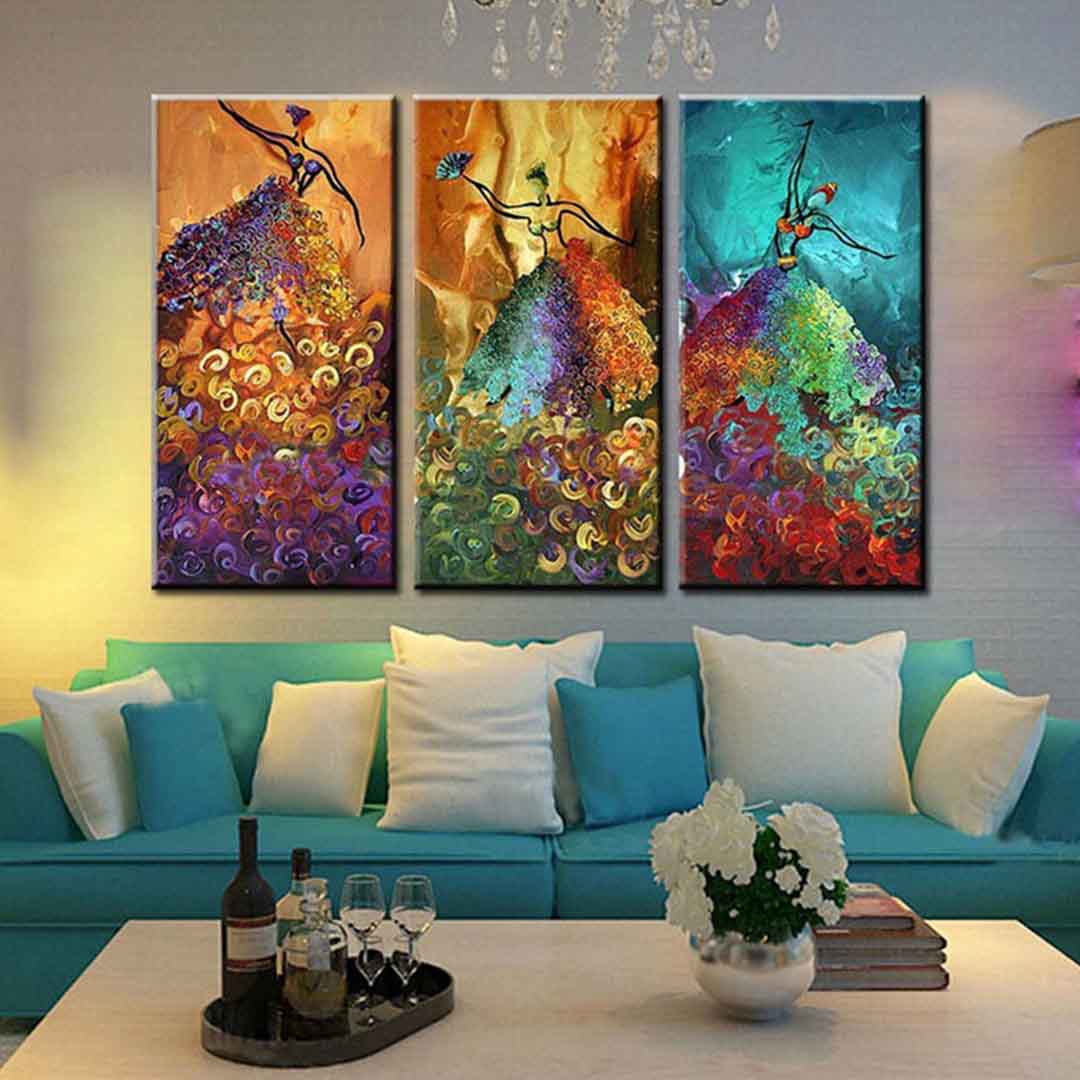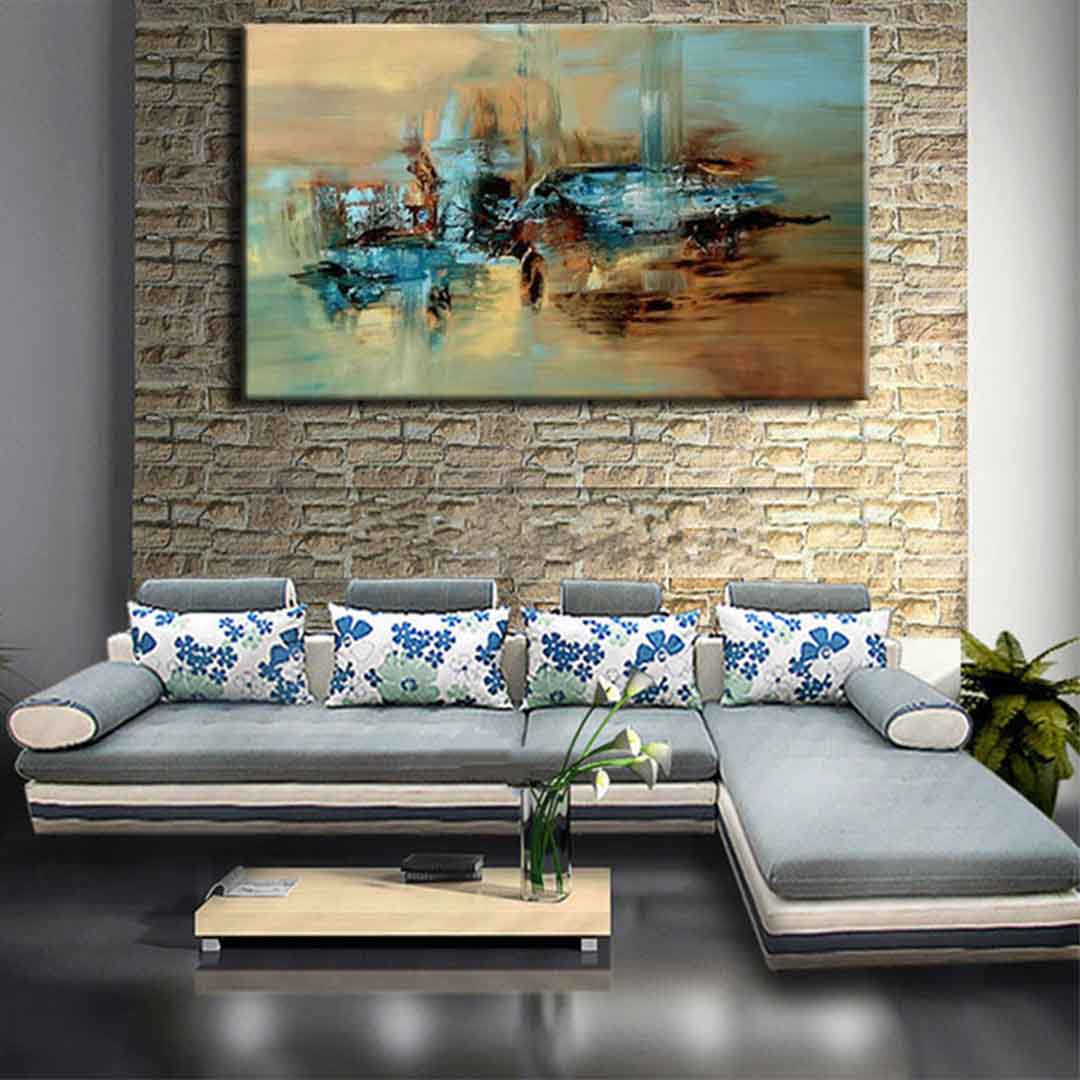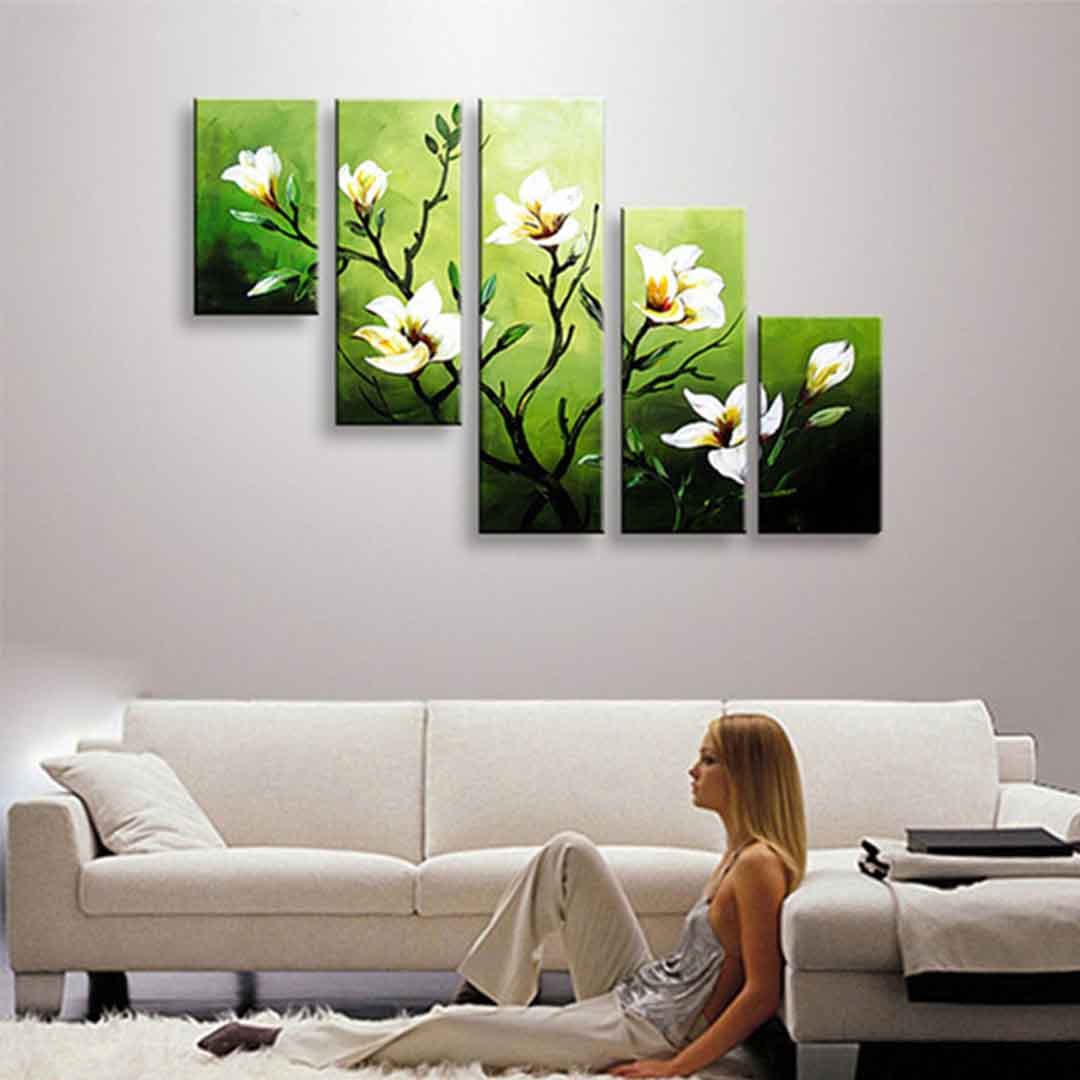 What are the advantages of choosing a painting that you have in stock?
You can physically see the painting
The lead time is shorter
Sometimes, we have promotions for our paintings in stock
You can request for different painting size
You can request for a custom oil painting based on our existing painting
What if I cannot make up my mind which painting to buy?
We understand. This is perfectly normal. We have many paintings in our collections with different subjects and styles and it can be hard to judge which painting is suitable. We have some tips on choosing a suitable oil painting on this page below. Alternatively, you can talk to our art consultant or send an email to us at enquiry@artisseum.com. Our art consultant will be happy to assist you in choosing a beautiful oil painting for your home or office.
I'm still not sure which painting will match the walls of my living room. What can I do?
No worries. Just follow the steps below.
Step 1: Send us a photo of the living room wall.
Step 2: Select 2 or 3 paintings that you like and send to us.
Step 3: We will help to superimpose the paintings onto the wall for better visualization and email the results to you.
Final step: Select the one you like.
In this way, you can see how the painting will look like on the actual living room even before the painting is delivered!
A customer sent us a photo of their living room wall and ask if we can superimpose 2 paintings onto their living room wall so that he could see which painting suits the wall better.
Image of living room with a Feng Shui Fish Oil Painting in Realistic Style on the wall.
Image of living room with a Feng Shui Fish Oil Painting in Abstract Style on the wall.
What if I found a painting I like, but want different subject?
Original Oil Painting of Golden FLowers
Customer likes the texture and the background colour in this painting, but he does not want the flowers in the painting.
Picture of Carps
He prefers to have carps in the painting, as he is buying the painting for Feng Shui purpose. He also wanted the colours of the carps to blend into the background.
Custom Feng Shui Oil Painting
Here's what Artisseum did. We superimpose the carps onto the gold background and made a custom feng shui oil painting for him.
You can even change a painting from one panel to a multi-panel design
A customer liked this abstract oil painting of a ballerina dancing. He asked us to covert the painting from a one-piece design to a 3-panel painting.
All these customisation done without any extra charges!!
Alternatively, you can fill up the form below to send us an enquiry.
Check out some of our newest collections of oil paintings in stock.
Abstract Oil Painting of City
Size: 80cm x 70 cm
Style: Abstract, Impressionist
Famous Oil Painting Reproduction of Vincent Van Gogh Starry Night
Size: 80cm x 70 cm
Style: Abstract, Impressionist
Abstract Pop-art Colorful Oil Painting of Eagle
Size: 80cm x 70 cm
Style: Abstract, Pop-Art
Pink Flower Oil Painting
Size: 80cm x 70 cm
Style: Realism
How to choose the best oil painting for your home?
Before you get started, here are a few things that you should be aware of and some tips for you to consider when choosing an oil painting.
Choosing an oil painting by subject:
The subject of a painting refers to the category that the oil painting is based on. Common painting subjects are:
Portrait Oil Painting:
Portraiture Oil painting refers to paintings where the subject or subjects are people. It can be a portrait painting of a single person (self-portrait) portrait or a group of people. It can even be a portrait painting of your beloved pet.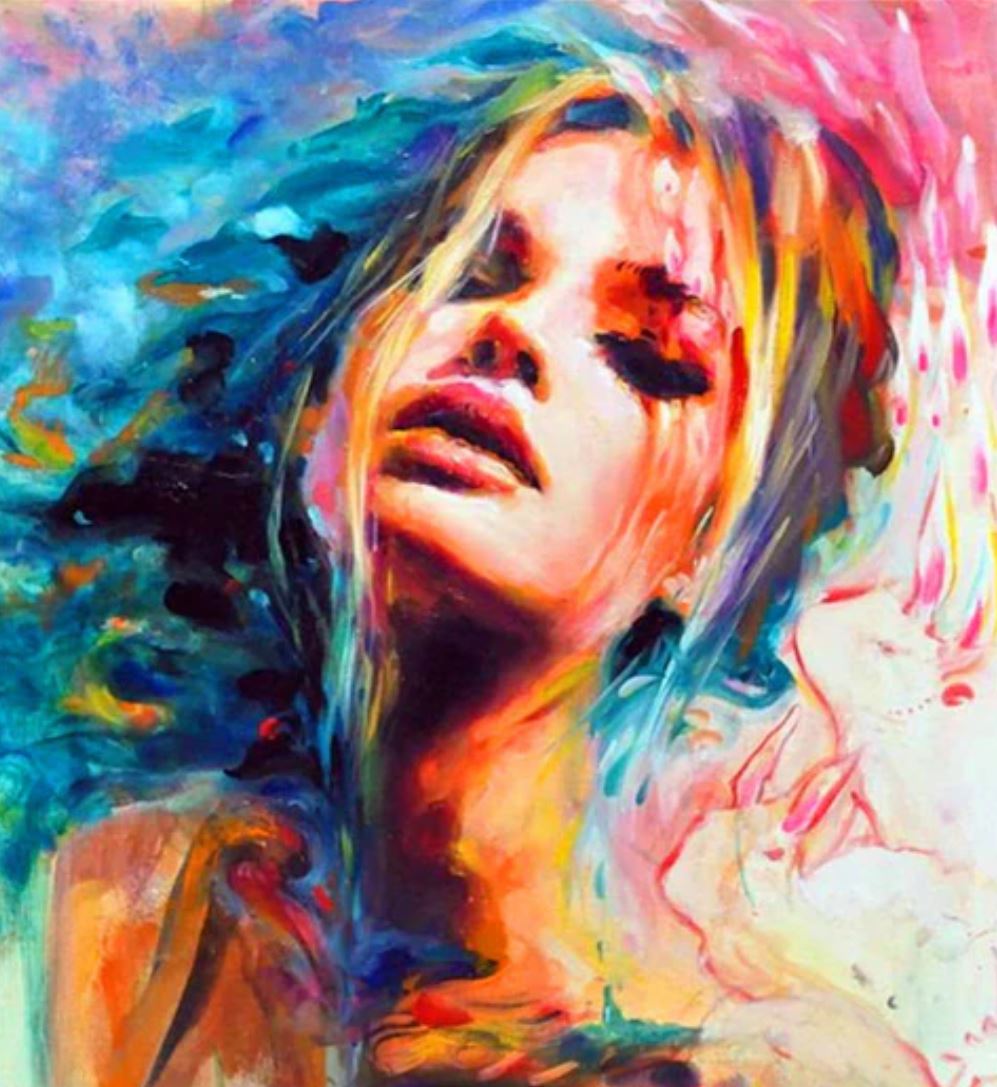 Scenary Oil Painting:
Scenery oil painting can further be categorized into landscape oil painting, cityscape painting, and seascape painting. Other scenery oil paintings include paintings of nature like mountains and waterfall.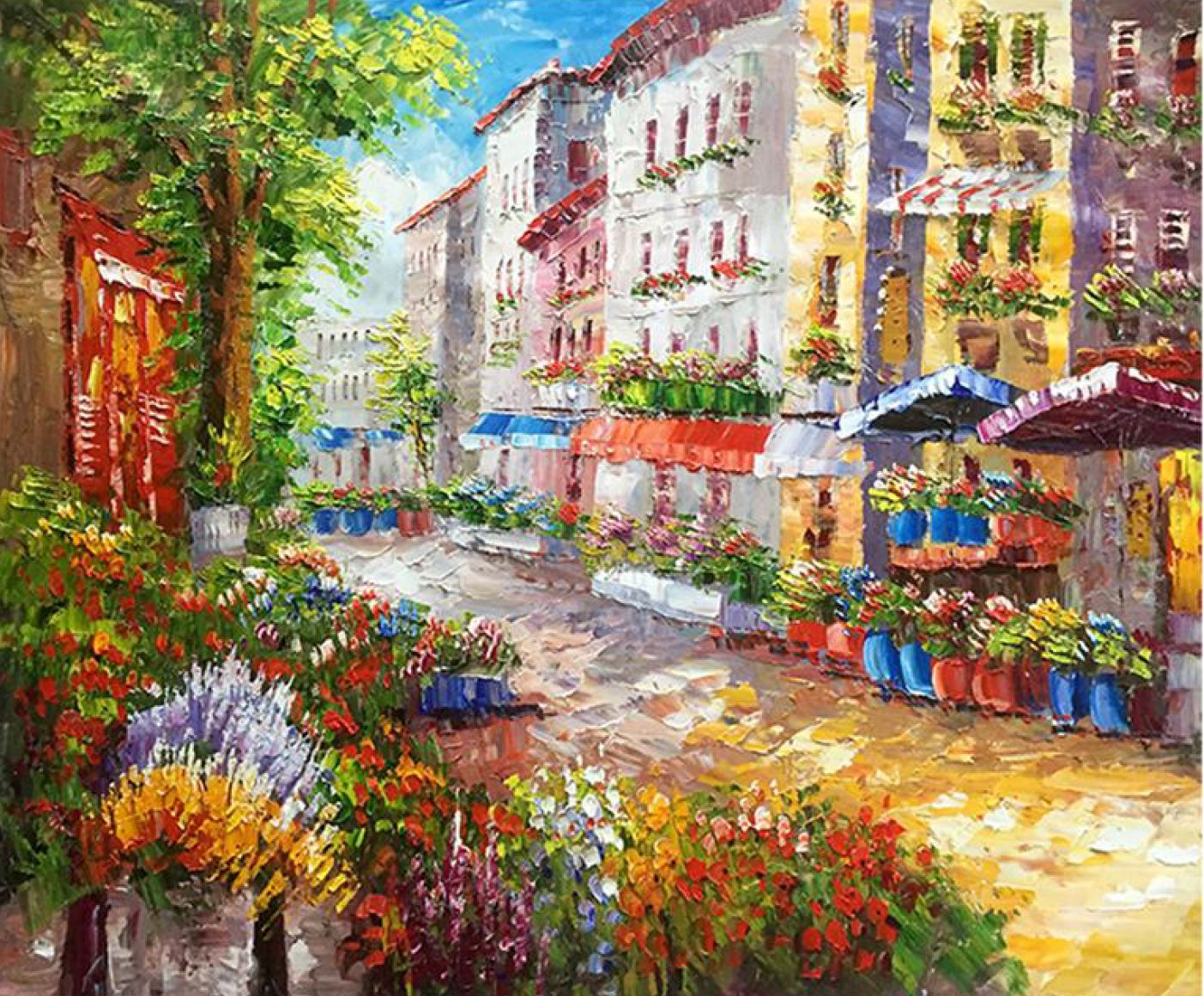 Still-life Oil Painting:
Still-life painting is another popular category of paintings. The subjects can be further categorized into flower, food or even everyday objects that you can find around the house.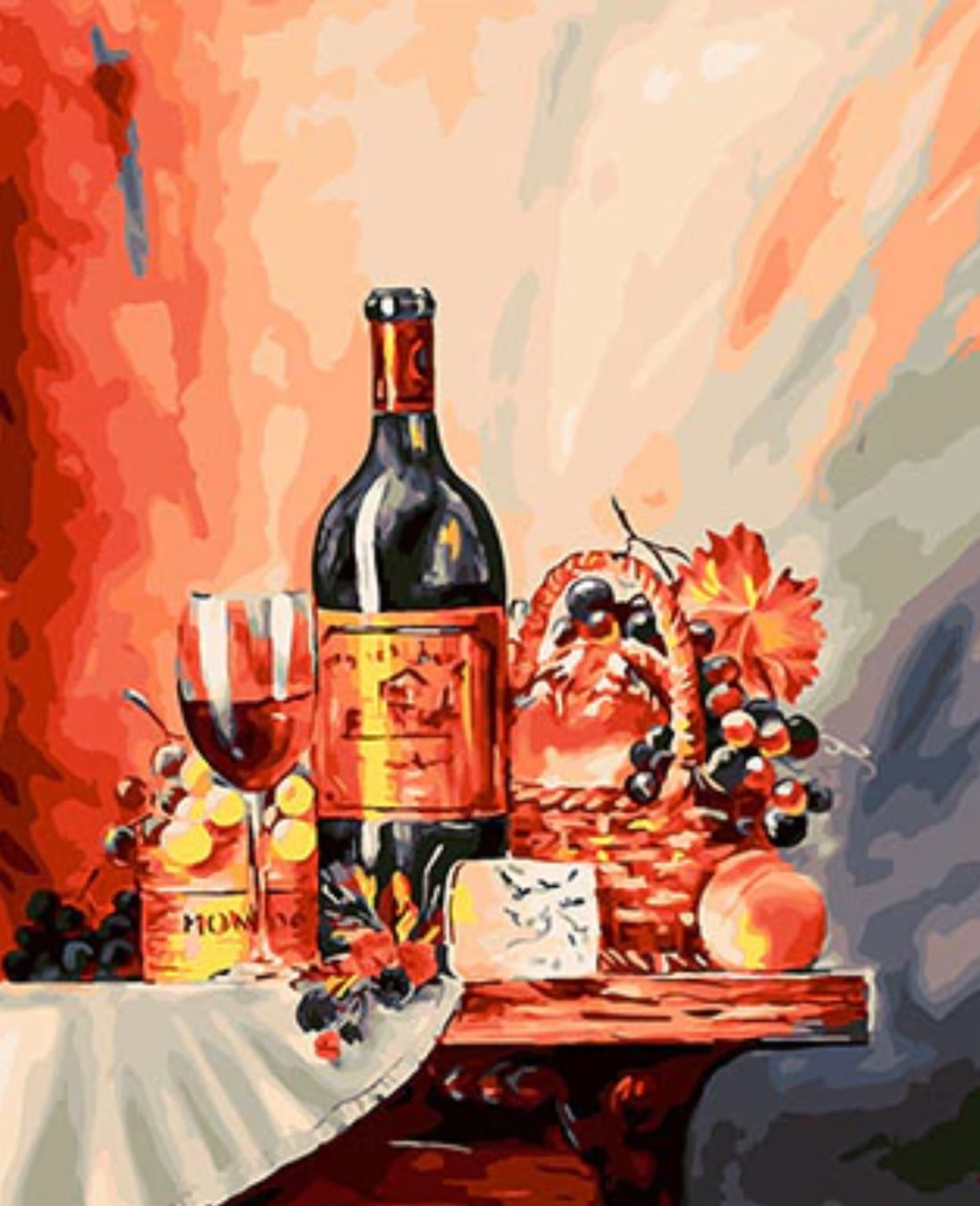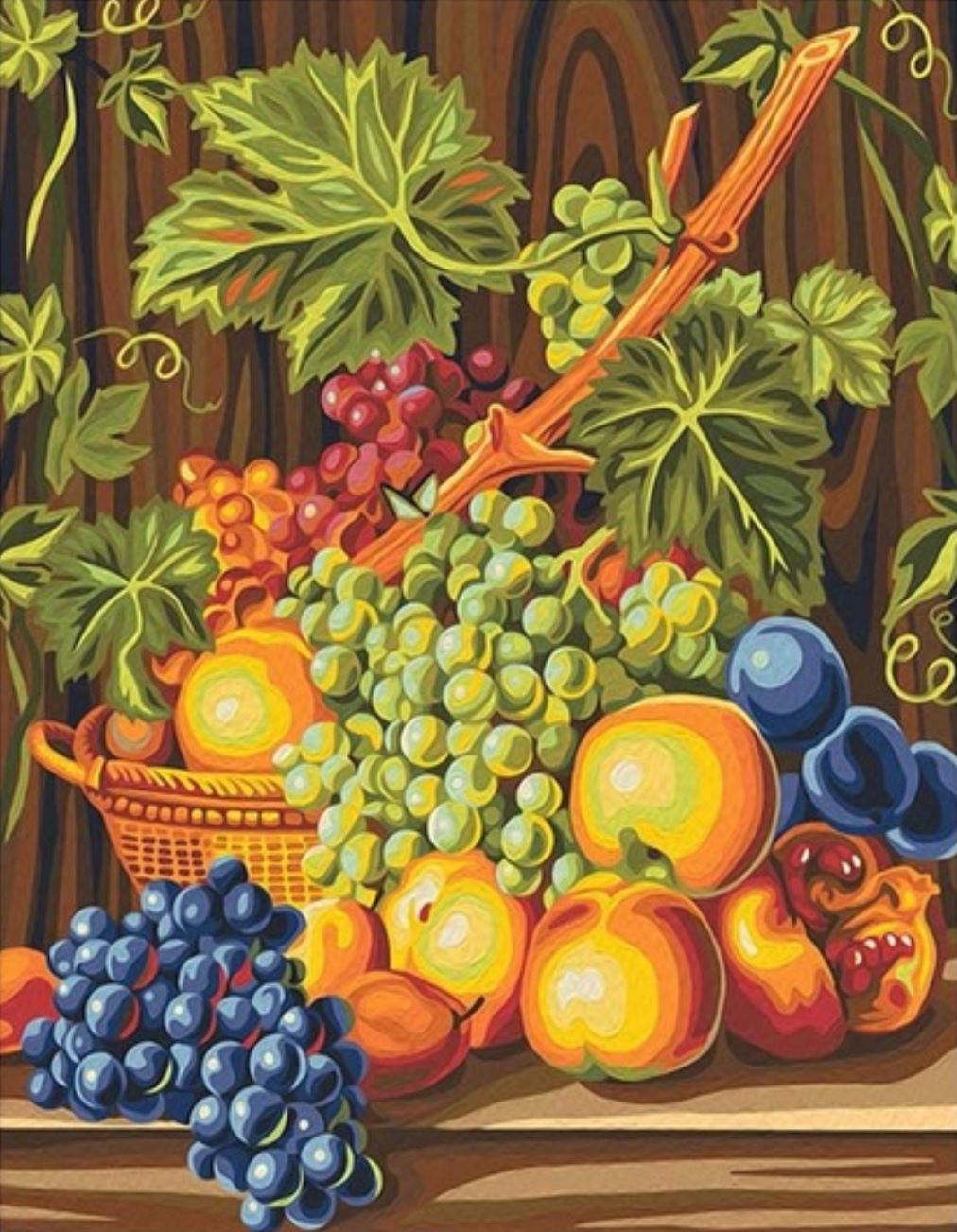 Animal Oil Painting:
Animal paintings is also a popular category of oil paintings. Animals have always been a subject of painting since prehistoric time. A well painted animal painting not only is pleasing to look at, it is also a magnificent art piece to have around the house.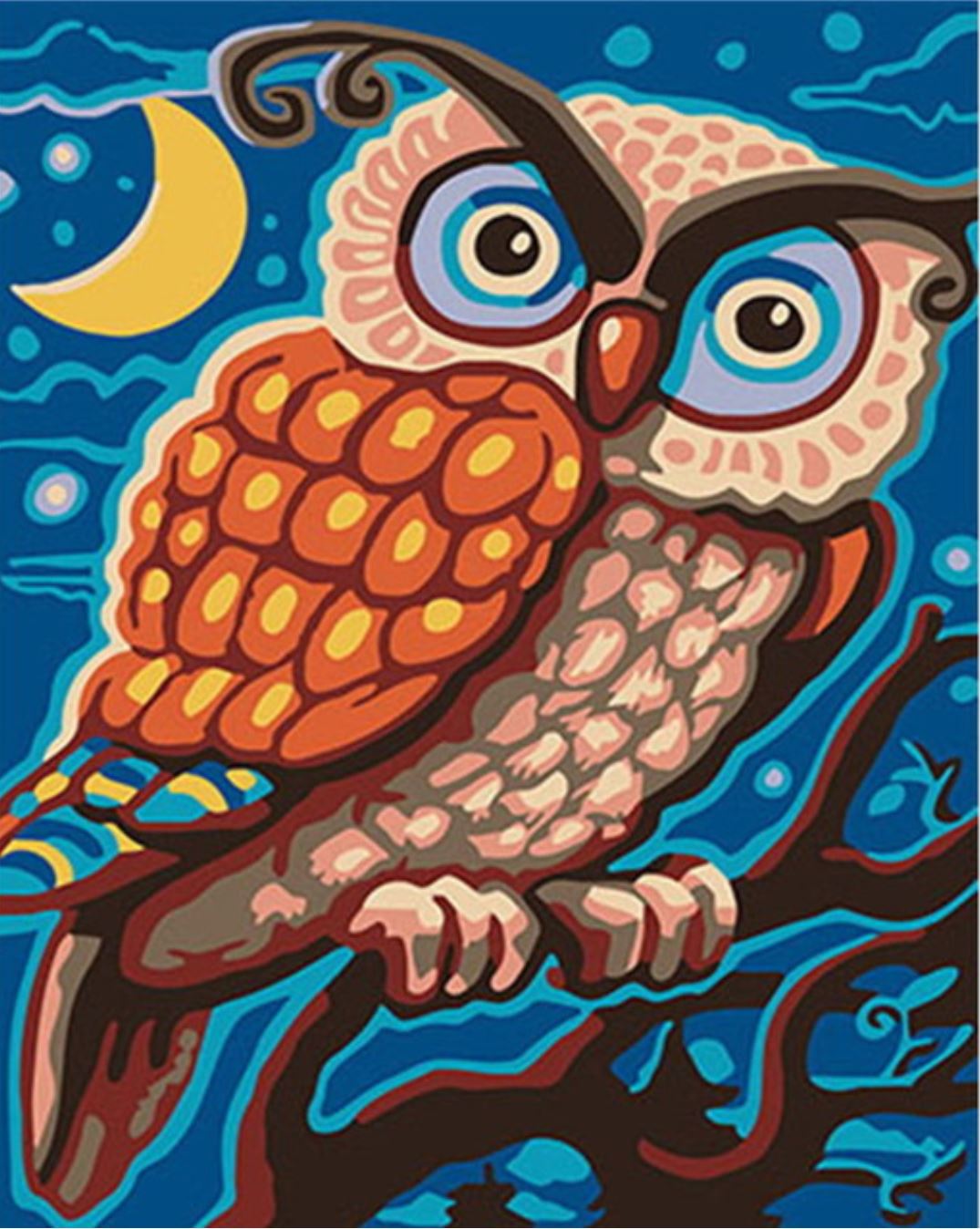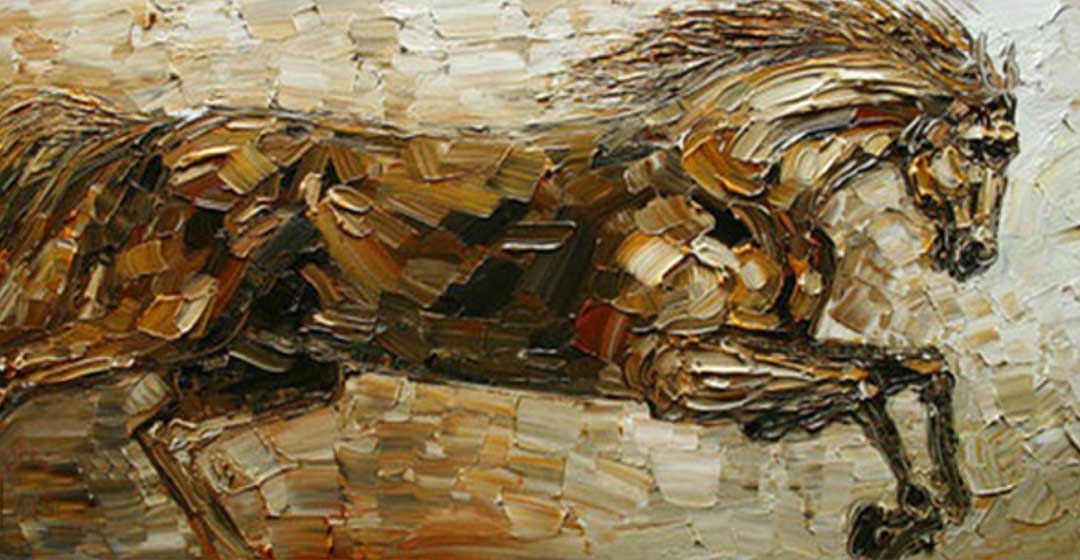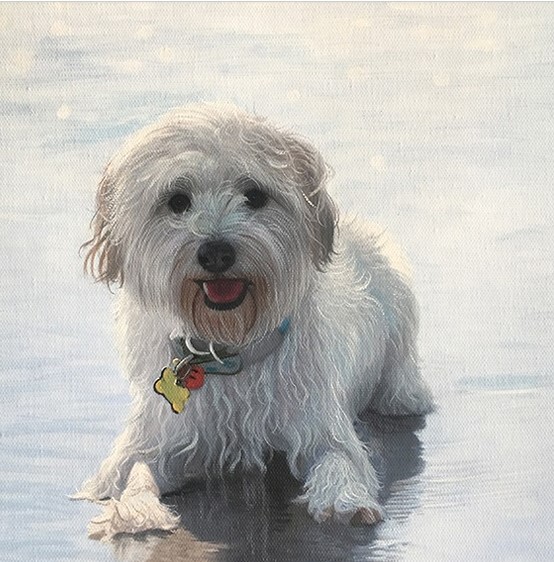 Colour
Believe it or not, colours alone make an interesting subject especially for oil painting. Paintings based on colour alone as a subject tend to be abstract paintings which requires the true mastery of the brush stoke by the artist.
Choosing an oil painting by the style of the painting.
Knowing the different subjects, let's move on to look at the style of painting

Common painting styles include realism, impressionism, abstract, figurative and pop-art.
Realism (Realistic oil painting)
In realism style, the artist aims to produce a painting that looks as close to the real –life subject as possible. This style of painting is commonly found in portrait oil painting and nature or landscape paintings.
There are many types of paintings you can use as decoration in your house, your office or in a showroom. If you are looking for something that looks authentic then you should consider getting a realistic oil painting.
Impressionism (or impressionist oil painting)
In contrast to realism, an impressionist style tends to depict the painting without the fine details using short brush strokes. Colour and form are main characteristics of impressionist painting. Unlike a realistic oil painting, impressionist oil painting should be viewed from at a far enough distance to see the overall effect.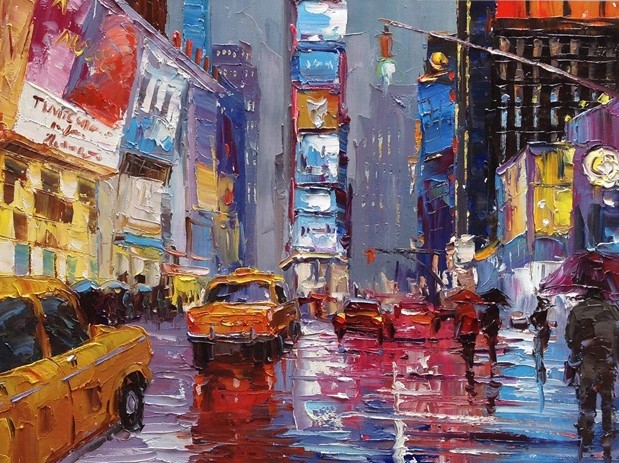 Abstract oil painting
Abstract oil painting tend to use distorted shapes and forms to represent the subject. You will find a lot of abstract oil paintings rely heavily on representing the subjects using elements of color, line, texture and patterns. Abstract art is very open to interpretation of the subject matter.
Figurative oil painting
Figurative oil painting is a style of painting using purely lines to paint the subjects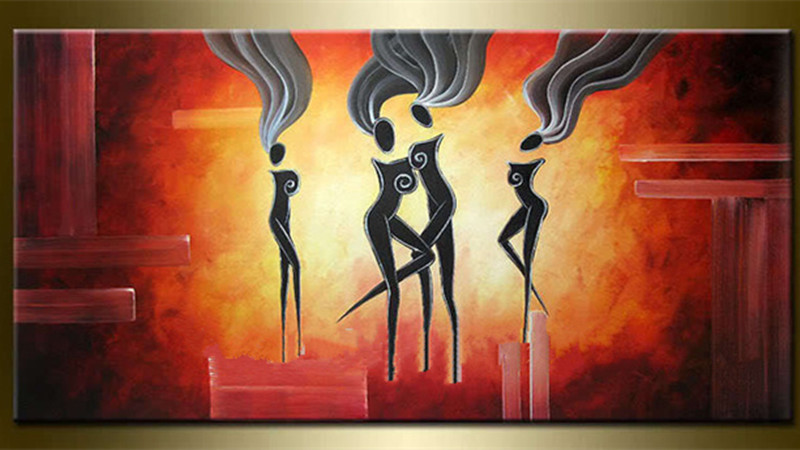 Pop Art oil painting
Pop-art is another modern style of painting that is getting popular in recent years. Pop art tends to be bold in expressing the subject. You will find everyday items such as bottles being painted in bright colours. Other common subjects include things we can find in the supermarket, comic strips, animals and even photos of celebrities.
Mixture of style and subject
Nowadays, it is common to find a mixture of styles in a single painting. For example, you may find a portrait painting that incorporates both impressionist and abstract painting styles. Or an animal painting that combines pop art with abstract style.
How do you select a painting for your home or office?
Choosing a painting to hang on the wall of your home is not that straightforward as just buying an oil painting and hanging it on the wall. For most people, the primary objective of hanging an oil painting is use the art piece to enhance the aesthetics of the home and to give elevate the status of the home. At the same time, we want to have something beautiful to look at and also to impress visitors.
That said, here are a few factors to consider when buying an oil painting.
Colors of painting and its surroundings.
One of the common questions people have with is whether the colours of the walls and the art piece need to match. In general, the answer is it is not necessary to have matching colours. You can either choose to buy a painting that is of matching colours to the walls or have the painting colors be in direct contrast to the surroundings. That is no hard and fast rule as long as the end results is pleasing to the eye. What you should look for is a balance in overall colour composition of the room. For example, if the furniture and walls are neutral and wood tones, it helps to add an abstract painting with slightly muted colours to complement the overall feel of the place.
Size of painting
The second consideration you should have is the overall size of the painting in comparison with the furniture. Large oil paintings generally look nice on an empty wall. But if the wall is already cluttered with other objects, you might want to rearrange things a little.
Here are some general guidelines for you to consider when choosing the size of the painting.
The size of the painting should be smaller than two-thirds longer of your sofa or bed.
You should have a gap of at least 15 centimetres above the edge of your furniture.
A small piece of art can't fill a big space. You can consider getting paintings that come in 3-4 panels.
Consider the height of ceilings when choosing size. Make sure that the painting fills the space in terms of width and height.
Theme or subject of painting.
If you have renovated your home with a certain theme, it helps to choose an oil painting with a matching colour tone or subject. For example, a seascape oil painting may add to the beach-like feel of  home with bright or light walls.
If you have indoor plants, a painting of leaves and plants would be a great addition to complement the "green' feel of the plant.
Why buy oil paintings?
While most would consider oil painting to be old school, it has benefits that would make this type of painting worth having. Oil paintings have been around for centuries and many people are still creating and buying them today.
Oil paintings help draw attention, pulls together space, and makes your home inviting.
The best way to select an oil painting is to browse through a catalogue of the paintings we have in stock and picture in your mind how that painting will fit in your home. If you still have trouble selecting your oil painting, you can engage an interior designer to help you. Alternatively, you can contact our art consultant for advice.