Convert your favourite Photo into Realistic Portrait Oil Painting 
Hyper realistic Portrait Oil Painting at a Fraction of Art Gallery Price
Commission a portrait oil painting from your favourite photo. We ship worldwide including Singapore, USA, UK and Australia.
If you are thinking of getting a personal gift for someone who means a lot to you or getting an exquisite gift to commemorate a special occasion, why not consider getting a custom portrait oil painting?
Getting a professional portrait oil painting done can signify and strengthen a bond of friendship.
Maybe you want to commemorate a significant part of your life's event like a wedding or an anniversary or even to celebrate a newborn? Or surprise your other half who has just gotten a promotion?
Whatever it is, a portrait painting is a unique gift idea to for a wedding, a promotion, an anniversary or even a birthday.
This is also a wonderful gift to give in honour of a graduation. For example, if a student who has graduated is given the opportunity to have his or her portrait done as gift that is paid for by you, the person will be able to cherish the memory for a lifetime.
How would you like our professional portrait artists to do a customized oil painting of a portrait or you or your loved ones without having to fork out thousands of dollars that art studios typically charge?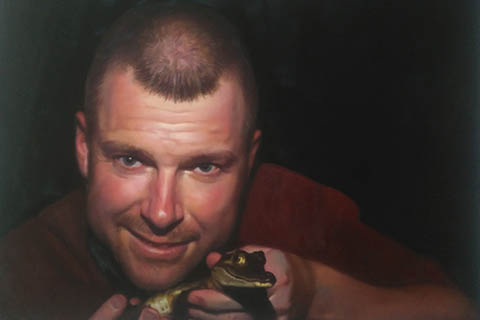 Realistic portrait oil painting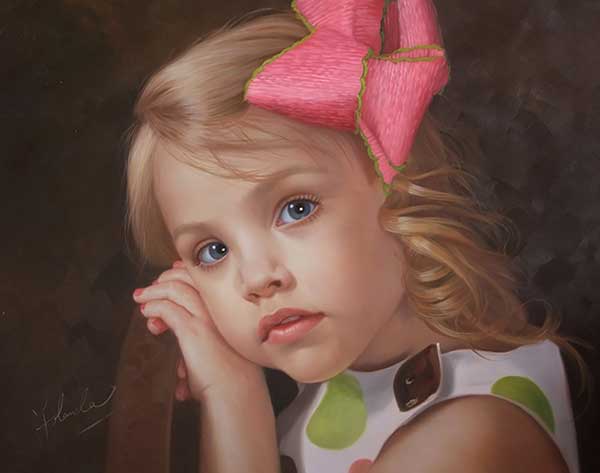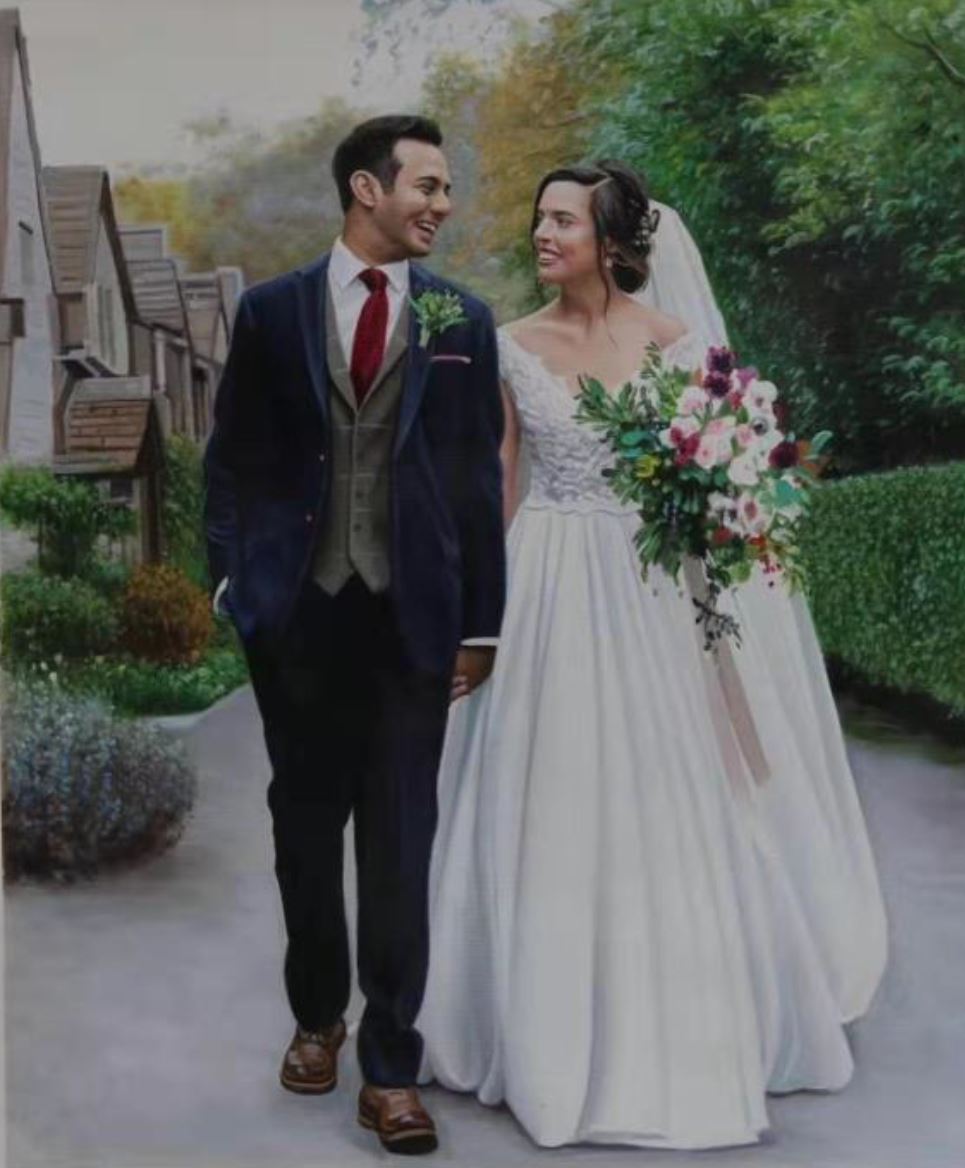 Order a custom portrait oil painting from Artisseum. All you need to do is to select a photograph and send it to us with instructions for customisation if needed.
SEND us your photograph, Tell us the SIZE AND DIMENSION, and we can customized a portrait art piece for you!
​​If you have any preference for your painting such as background, style, colour scheme or even the subject, let us know too!
Our artist will study the photo sample while visualizing the final art piece before they commit the first brushstroke!
Our customized portrait takes about 3-4 weeks to complete and ship to your address
If you're ready to order a custom portrait oil painting or if you would like to send us an enquiry,fill up the form below and our art consultant will get back to you.
Convert your photo into a high quality beautiful portrait oil painting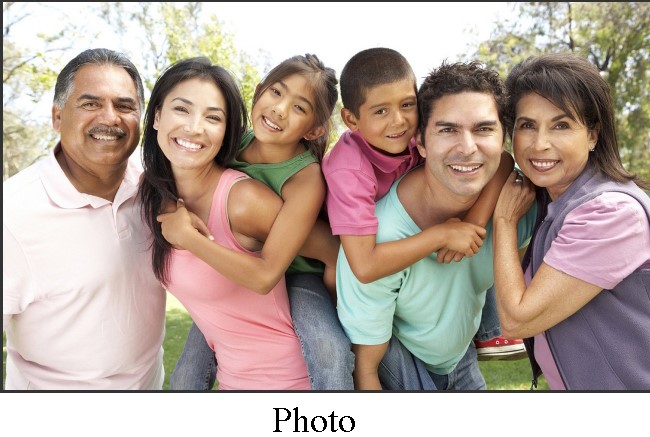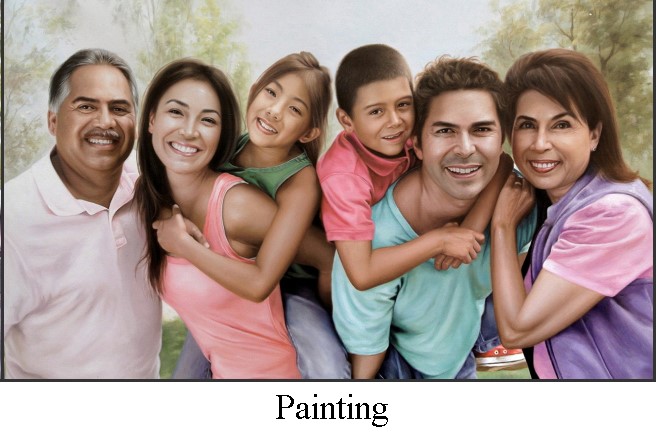 8 Reasons why you should order a custom portrait oil painting from us
100% satisfaction – We strive to make our customers happy with their orders and we only ship after the customer is satisfied with our work
Personalized paintings hand painted by our professional portrait artists
Quick turnaround – We normally take less than 20 days to turnaround from payment of deposit to delivery of the final art pieces. There are cases whereby we need to complete the painting in 14 days.
Free consultation – We provide free consultation if customers request for customization like background colour, type of portrait paintings, etc
Free photo editing – We will do some basic photo editing if you need to have some customization for the photo. Please note that our editing service is included in the price and we will only edit the phot after payment of the deposit. If extensive editing is requested and a longer than usual time is needed, we will advise you on the extra charge to do the photo editing before we proceed.
50% deposit – unlike other galleries that ask for upfront payment, we only require our customers to pay a 50% deposit for us to start the process.
Value for money – Our art pieces are reasonably priced and bundled with free photo editing service and consultation services.
Quality control – make changes during photo editing. We only start painting once we have your approval. When the painting is completed, we will send you a photo of the painting. You can still make modifications if you like. The final painting is only shipped after you are happy with the outcome
What are the different styles of oil portrait painting available?
There are 3 major styles of portrait paintings that our customers normally ask for.
Realistic Portrait Oil Painting
 The most common and popular type of portrait painting is the realistic portrait painting style or realism style. In this style of painting, the artist will paint a portrait that is as close to real life as possible. This is popular for people who want to portray a level of status and prestige with the painting. People who chose this style tend to be for corporate or intend to gift the paintings as birthday or wedding gifts.
Impressionistic Portrait Oil Painting
Another commonly requested painting style is the modern contemporary portrait painting. Sometimes, this is known as the impressionist portrait painting. As opposed to realistic style which tends to bring out lifelike details in the subject, impressionistic style tend to use short, thick strokes of paint to capture the essence of the object rather than the subject's details. The idea is to give an illusion of movement and spontaneity.
Abstract Portrait Oil Painting
An abstract portrait oi painting is a new style of painting portraits included various shapes and colors without portraying real subject matter. Abstract paintings are more difficult to create than realistic paintings mainly because there is no reference and the final results depend a lot on how the artist approach the artwork and interprets the subject matter. The abstract artist has to find a way to create the painting out of his own imagination, balance the colour, give the painting dimensions and create emotions though the portrait.
Hyper-realistic portrait paintings are ideal gifts for your family and loved ones.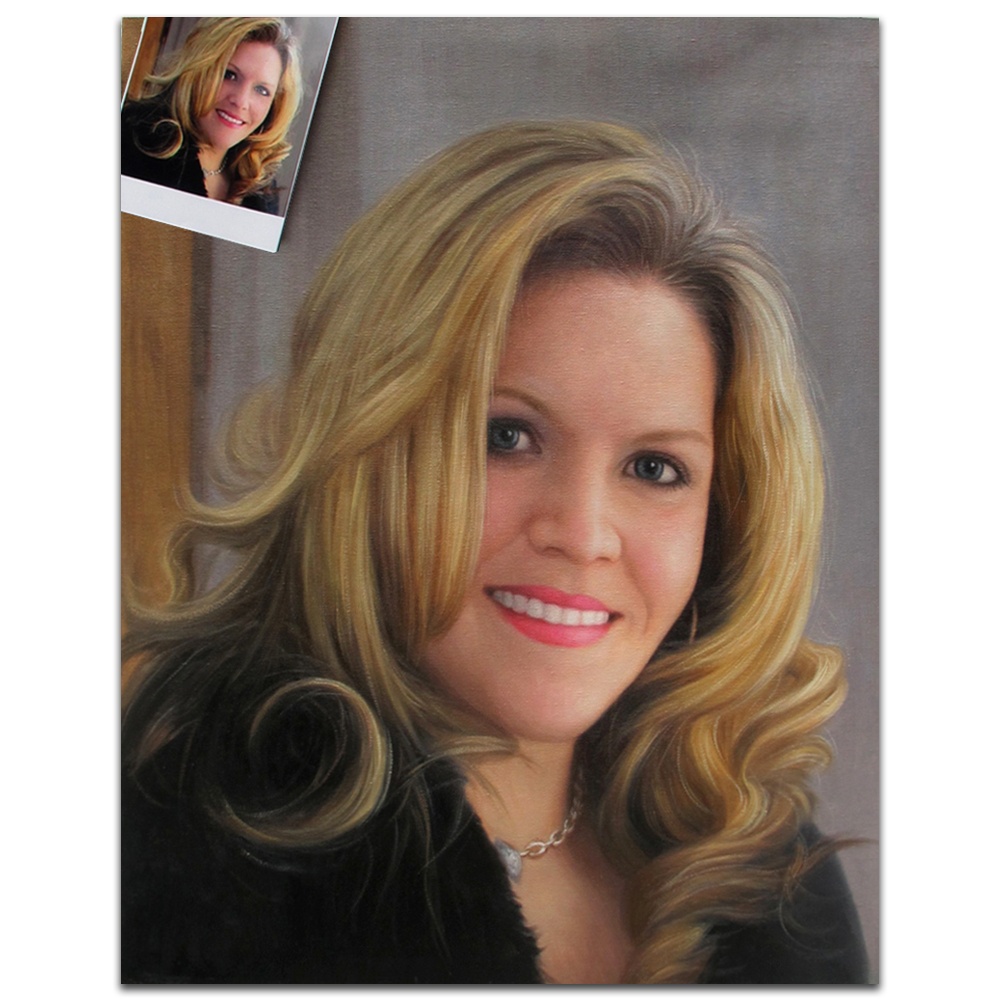 Portrait Oil Painting – The subject
At Artissuem, our artists have been commissioned to create beautiful hand-painted oil portraits from photos. But what are the common subjects for portrait painting?
Self – portrait – This is the most common portrait painting subject. This is a portrait painting with only one person as the subject. Most of our customers who commission a self-portrait oil painting wanted to surprise their love ones like their spouse or parents on their birthday or wedding anniversary. Some students present a self-portrait oil painting to their teacher.
Family Portrait – Family portrait oil paintings are great for hanging on the walls of your living room. Not only do they show the love and bond in the family, they are timeless art pieces for you to look at and cherish, even if any of the family member has gone away. If you want to buy an exquisite gift for your parents on their silver anniversary, you should consider commissioning a family portrait oil painting.
Portrait of children – Children are a blessing and gift from God. When you think of your child, the first thing that comes to your mind is their innocence and cuteness. But children grow up and only the memories stay. Instead of keeping these memories in your head, why not get a portrait painting of your children and have it displayed on the walls of your home? Capture and cherish the memories forever. Take your favourite children photo and turn it into an oil painting.
Portrait of Adult – There are many different moments of our adult life that we should remember and cherish. We turn into adults at age 21. We graduate from school. We got promoted. We won a race. We get married. We became parents. The list goes on and on. Commemorate life's milestones in our adult journey with a portrait oil painting. If you have a close friend, and you want to celebrate that moment with your special friend, why not use the gift of a portrait painting to immortalize that special moment?
Couple Portrait – Couple portraits need not be wedding portraits only. They can be oil paintings of you and your partner in an ordinary everyday life situation. The beauty of oil portrait paintings is that a skilled artist can capture the essence and turn an ordinary photo into a beautiful portrait oil painting in a way that may not be possible with a camera.
Portrait oil paintings for Business People – Perhaps your spouse or a close family friend has been promoted to CEO of a company. Maybe you want something special to showcase your board of directors or senior management. A realistic portrait oil painting would certain be something that is elegant and prestigious to  hang in the corporate boardroom or even in meeting rooms. It will add a class and prestige and is great as a conversation starter to break the ice or kick off important meetings. You can even commission a portrait oil painting for your important overseas customers when they visit to your office to kick start a new project. It is a wonderful gift that subtly tells your customer how much they mean to you. And the cost of a portrait oil painting is pretty insignificant considering the size of the deal that you are getting.
Portrait for schools, colleges & universities – Did your son or daughter just graduated from college? Commission a college graduation portrait to signify the beginning of a new phase in the life of your child. Use a photo of your child in their graduation gown with the college as the backdrop and let our professional portrait artist create a beautiful graduation portrait oil painting for this once-in-a-lifetime event.
Portrait Painting for Military personnel – Have you noticed that a person wearing a military uniform or military suit always look particularly smart and dignified? If you know of someone who has served in the military before, a gift of a portrait oil painting of that person in a military suit would go a long way to show the respect you have for the person, especially if he is a veteran. Recognize his sacrifice and service.
Wedding Portrait Painting – A wedding portrait painting is the ultimate romantic anniversary gift you can give to your spouse or to someone close to your heart. You can commission a wedding portrait oil painting based on wedding photos. Let our portrait artists help you recreate the memories every time you look at the masterpiece oil painting
Posthumous Portrait Painting – Seeing a portrait oil painting of someone who are close to us and yet not around anymore will help you relive and cherish the time and memories of that special someone.
Pet Portrait Painting – Pets are a special to us. In fact, they are a part of the family. Celebrate with a portrait painting of your pet. Or get a family portrait oil painting with your pet included in the painting. Our artist can help you merge a photo of your pet into an family oil painting portrait.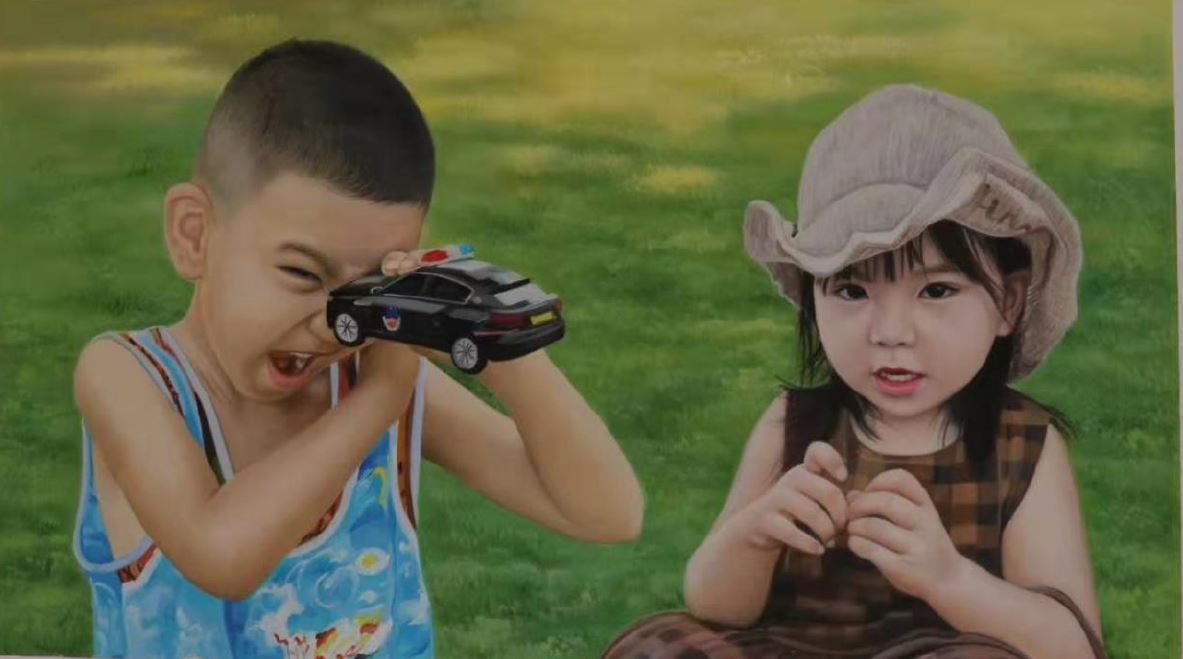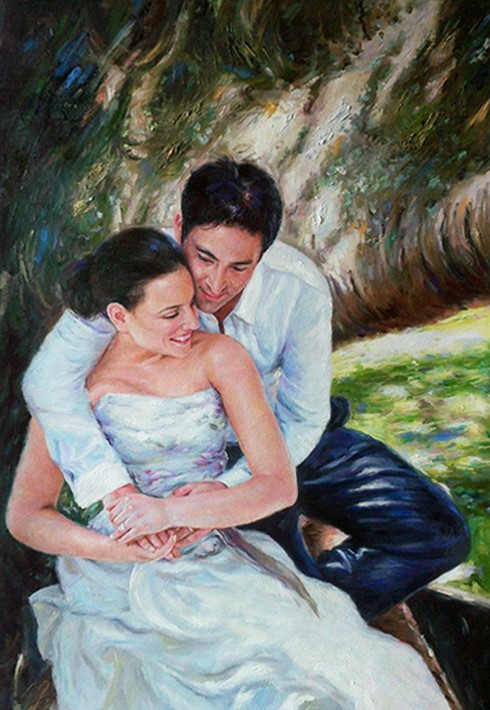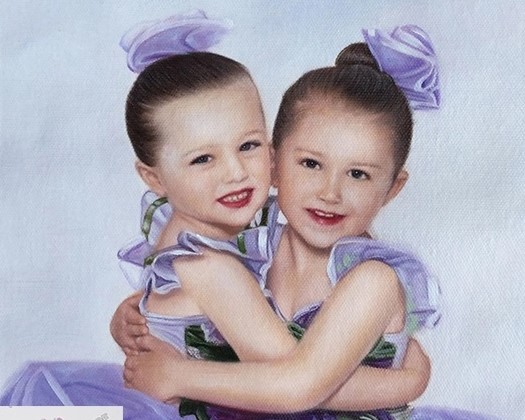 Custom portrait oil painting – What are some of the customization we have done?
What sets Artisseum apart from other art gallery is our strength in customization of portraits from photos.
We have a team of digital artists who will edit the images that you have supplied to us and turn it into a draft for the portrait artists to work on.
Custom portrait paintings are not just limited to changing background or colour. Maybe you want to change the clothes that the subject is wearing. 
Or you wanted to do a group portrait painting like a family portrait but they do not have all the people in one photo.
Below are some of the scenarios where customers' requests for customization:
 Turn a photo into an impressionistic portrait oil painting
Like a "modern or contemporary feel" to the portrait painting instead of the traditional realistic portrait oil painting? No problem! Take a look at the customization we have done on a photo of a prominent music teacher.
Turn a photo into an abstract portrait oil painting
An abstract portrait oil painting is difficult to create because it is open to interpretation. On the one hand, it gives the artist the freedom to imagine and create a portrait using shapes and forms purely from his interpretation. On the other hand, it requires the customer to have an open mind and imagination to accept an abstract portrait oil painting as the final work may not look anything like the original photograph that the portrait was based on. That is the beauty of an abstract portrait painting. The final painting can be stunning piece of art and is usually attention-grabbing. So if you like abstract art, you can commission Artisseum to turn your portrait into a beautiful abstract portrait oil painting.
 Merge a few photos into a family portrait oil painting
Want to commission a family portrait painting but do not have a nice photo of everyone together? No problem! Send us a photo of all the people you want to include in the photo and let our digital artist help you do a digital montage of the people into one picture. 
Here is an example where a client asked us to merge 2 photos into a custom family portrait. One photo had the mum with the baby and the other was a photo of her husband. The client also had one request. They wanted the painting to have a classical Victorian "feel". You can see the results below.
More examples of custom portrait oil painting from photos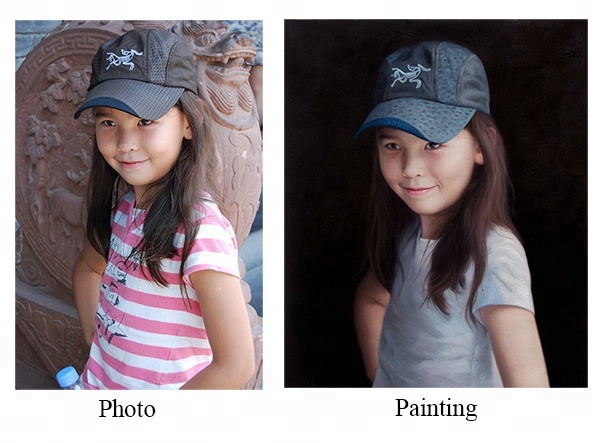 More examples of personalized portrait oil painting from photos
When would you most likely need to commission a portrait oil painting?
Often times, our clients commission a portrait painting because they intend to present the painting as a gift to someone who holds a special place in their heart or to commemorate a special event like a wedding. Many people commission portraits as they simply would like a unique work of art for their home or collection.
If you have just renovated your home or moved into a new apartment, you might want to consider commissioning a portrait oil painting. After all, nothing beats having a family portrait hanging on the walls of a new home.
Not only is a portrait oil painting great as decor for the home or office, they make wonderful gifts too!
Below are some gift ideas for a portrait painting:
Birthday Present Idea (especially for landmarks like 40th, 50th and 60th birthdays)
Retirement Present Idea
Wedding Present Idea
Graduation Present Idea
Anniversary Present Idea
Promotion to a new position in the company
New home (housewarming) gift idea
Posthumous Portrait to remember a Loved One
How do I choose the right photo to turn into a portrait painting?
The choice of the photo for the portrait is very much a personal preference. It depends on a number of factors. But you can consider the below factors when you want to commission a portrait oil painting.
 1. Who is the recipient of the painting?
If you are thinking of commissioning a portrait painting for your family member or someone close to you, you would probably have some idea on how the recipient would like to be seen like. You can consider their personality. Are they fun-loving? Do they like new things? Is there anything that they are passionate about or something that they always dream of having? Sometimes their age plays a part too. Young people tend to want a modern look. Some people refer the serious corporate style portrait.
 2. Do you prefer a formal or informal look for your portrait painting?
Answering this question will help you decide the clothing, lighting, background or pose of the photo and whether you want to get a custom oil painting from the photo.
 3. Where the painting will be displayed?
If you have an idea where the painting will be hung, it will you determine the appropriate portrait painting size and the overall colour scheme that the painting should have. Do you want the colour to match with the surroundings or the colours should makea contrast to the surrounding?
If you are still not sure, you can talk to our art consultant at Artisseum or send us an enquiry@artisseum. We will be happy to guide you through the selection process.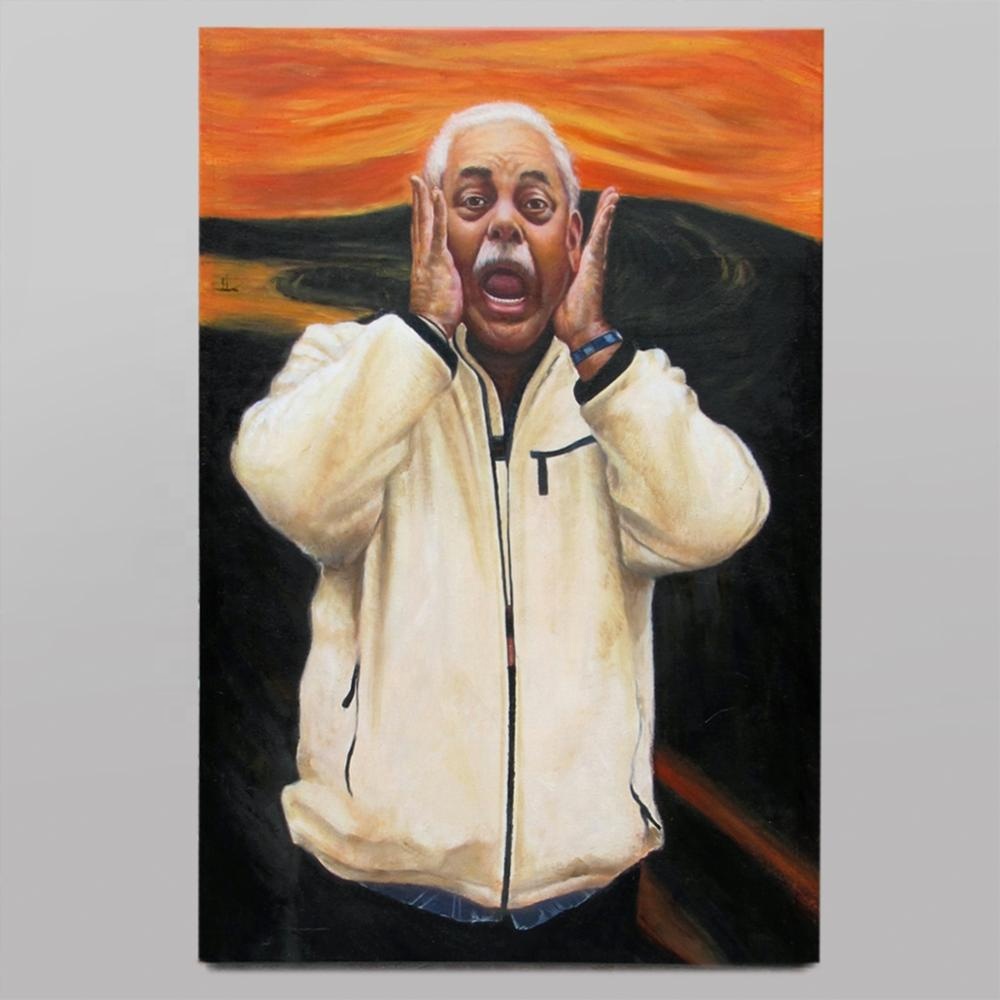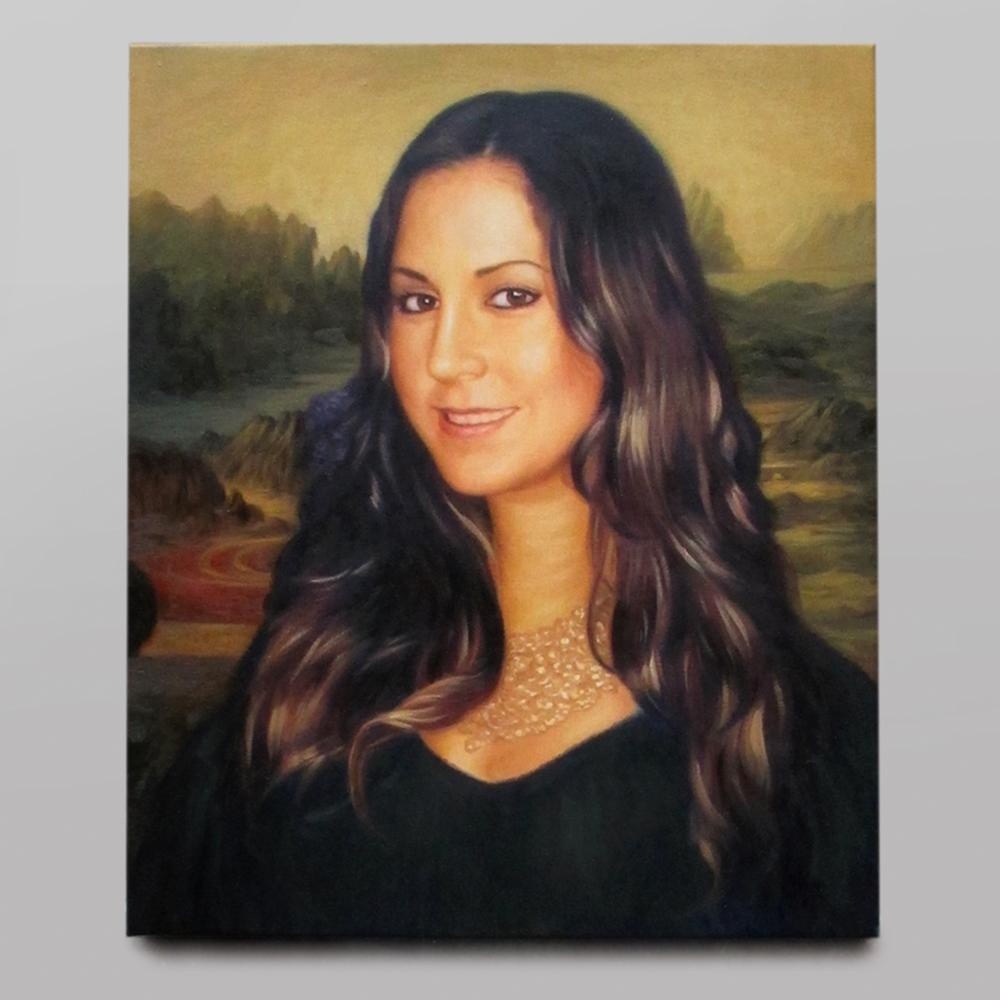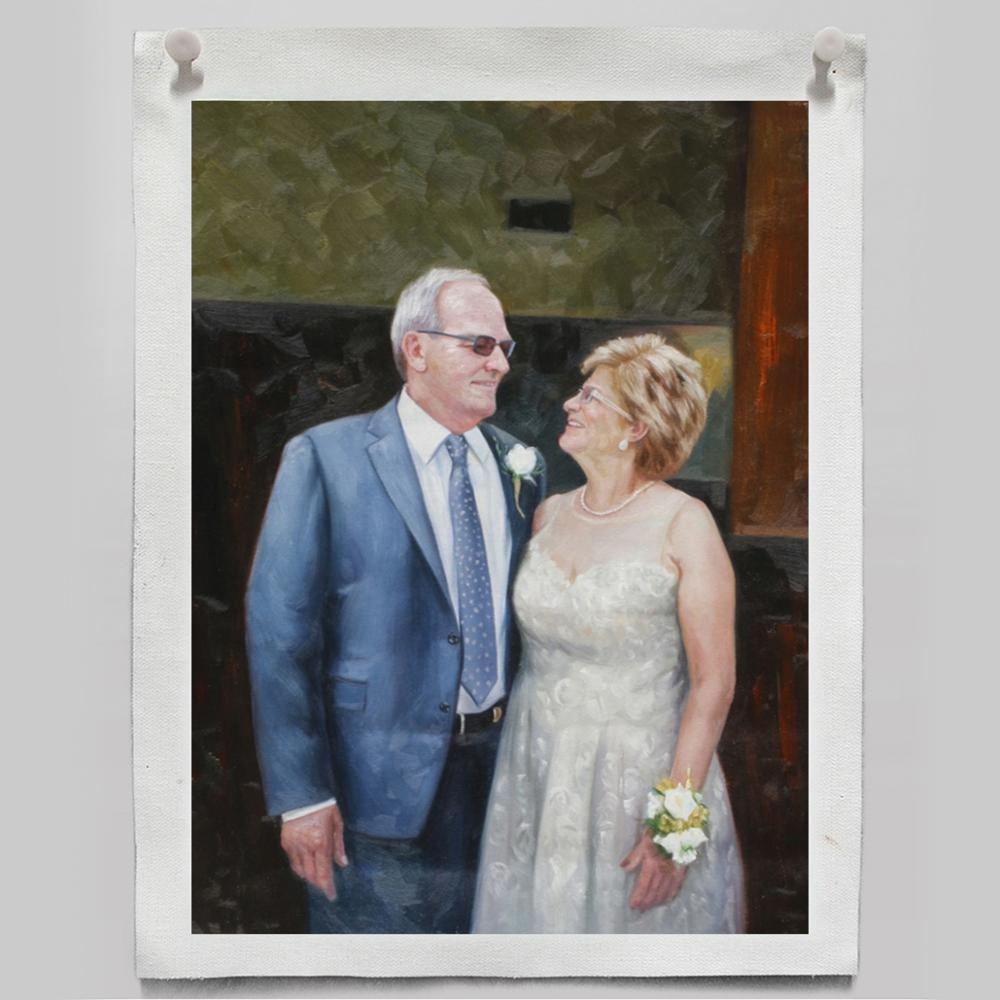 How to order a custom portrait oil painting from us.
The Order process for a portrait painting on canvas is very simple. To receive your Custom Art Portrait just follow the 4 simple steps:
Step 1: Send us a photo
The first step to ordering a custom portrait oil painting is to send us the photos with instructions on what you would like us to change or customize. You can do so by filling by the Custom Portrait Oil Painting Order Form or send us an email at enquiry@artisseum.com.
Let us know the size of the painting and the type of frame you would need.
Step 2: Receive a Quotation
Our art consultant will reach out to you and discuss with you the best options for your painting. If everything is in order, you will receive a quotation within 3 business days.
Step 3: Pay 50% deposit
Upon paying a 50% (non-refundable) deposit, our artist will commence work on your painting. If customization is required, our digital artist will edit the image and submit to you for approval before the portrait artist starts the painting
Step 4: Receive the painting
When the painting is completed, we will send you a photo of the painting. Let us know if you need any modifications to be done. If no modifications are needed, pay the balance of the deposit and we will ship the painting to you.
Fill up the form below to send us an enquiry on commissioning a portrait oil painting.
Portrait Oil Painting Enquiry Form 1
Frequently Asked Questions about our Custom Portrait Oil Painting Service
1. Should I order my painting with frame or without frame?
At Artissuem, we can deliver the final painting with or without a frame.
The choice of going with a frame or without for your painting depends on a few factors:
Shipping cost
Size of painting
Convenience
When you order the painting without a frame, the painting will be delivered rolled up in a tube with protective packing material as shown in the picture below. This will reduce the volumetric weight and help the customer say on shipping charges.
For small paintings, the savings may not be significant and we will advise the customer to have the painting delivered framed.
There are occasions where the customer does not have the luxury of finding their own frame supplier or maybe they did not have enough time to get the painting framed in their country. This is where Artissuem can help to provide the convenience of framing the painting and having the painting delivered with frame.
2. What are the choices available for frames for the painting?
The selection of the frame is also an important factor to consider in the aesthetics of the overall painting. The main purpose of a frame on an oil painting is to focus your attention on the work of art and to provide the structure for protection and presentation of the art piece. Frames can also enhance the appearance of the painting.
There is no hard-and-fast rules with regards to the choice of the frames for portrait paintings.
In general, the style of the painting should dictate the type of frame to be used, since a frame should enhance the beauty of the portrait painting rather than compete with the painting for attention. For example, lighter, ethereal, or more abstract paintings may look best in simple, less fussy frames. And for paintings that are in-between, there are transitional frames—those that blend elements of the traditional and the contemporary.
You can refer to this article for guidelines for choosing an appropriate frame for your portrait painting.
There are two types of frame that are commonly used:
Gallery wrapped
Traditional frame
If you are not sure which frame to choose, you can ask our art consultant for help.
3. Which countries do you ship your portrait paintings to?
We don't just service Singapore clients only. Our portrait oil painting services are available to International customers online and we ship to many countries worldwide. Below is a list of countries that we ship to:
USA, United Kingdom, Australia, Ireland, Austrria, Belgium, Denmark, Finland, Germany, Italy, Norway, Netherlands, Swden, Switzerland, New Zealand and many more..
4. Do you provide free delivery within Singapore?
We typically charge $30 for delviery within Singapore. However, from time to time, we have promotions for our portrait paintings. Do watch out for our promotion as there are occasions, where we provide free delivery with framing in certain months for local delivery. You can check with our art consultant when you send an equiry.
5.  How can I get a discount for commissioning a portrait oil painting?
We offer a $25 discount for new customers when you sign up to receive promotions.
All our paintings are 100% hand-painted by professional artists who many years of experience in portrait painting at very affordable prices. The process to complete a portrait painting can take the artist many days from conception to completing the art piece. As such, we normally do not offer discounts.
However, you can earn a gift voucher from us for future orders or you can give the gift voucher to your friends to use when they order from us.
 Do you want to earn a Gift voucher for future orders with us? Here's how:
 All you have to do is to simply record a short video testimonial for us in which you let us know about your experience and you can even show the recipient together with the painting.
We will pay you $50 (in gift voucher) for your video with the recipient receiving the painting.
Why are we doing this?  Because we would request that we can use the video in our marketing activities (website and social media).
If you agree and are ready to earn some credit, we would love to receive your videos.
We will pay you $25 (in gift voucher) for photo testimonials.
6.  Are there any additional charges for customizing a portrait painting?
No.
7. What is the typical turnaround time for custom portrait oil painting?
A portrait oil painting typically takes about 10 – 15 days to complete. If there are customization and modifications required to a painting, the turnaround time will be slightly longer.
8. What is the price for commissioning a custom portrait oil painting?
The price for our portrait oil painting service depends on a few factors like
Size of painting
Number of people in the painting
Complexity and difficulty of painting
Framing options